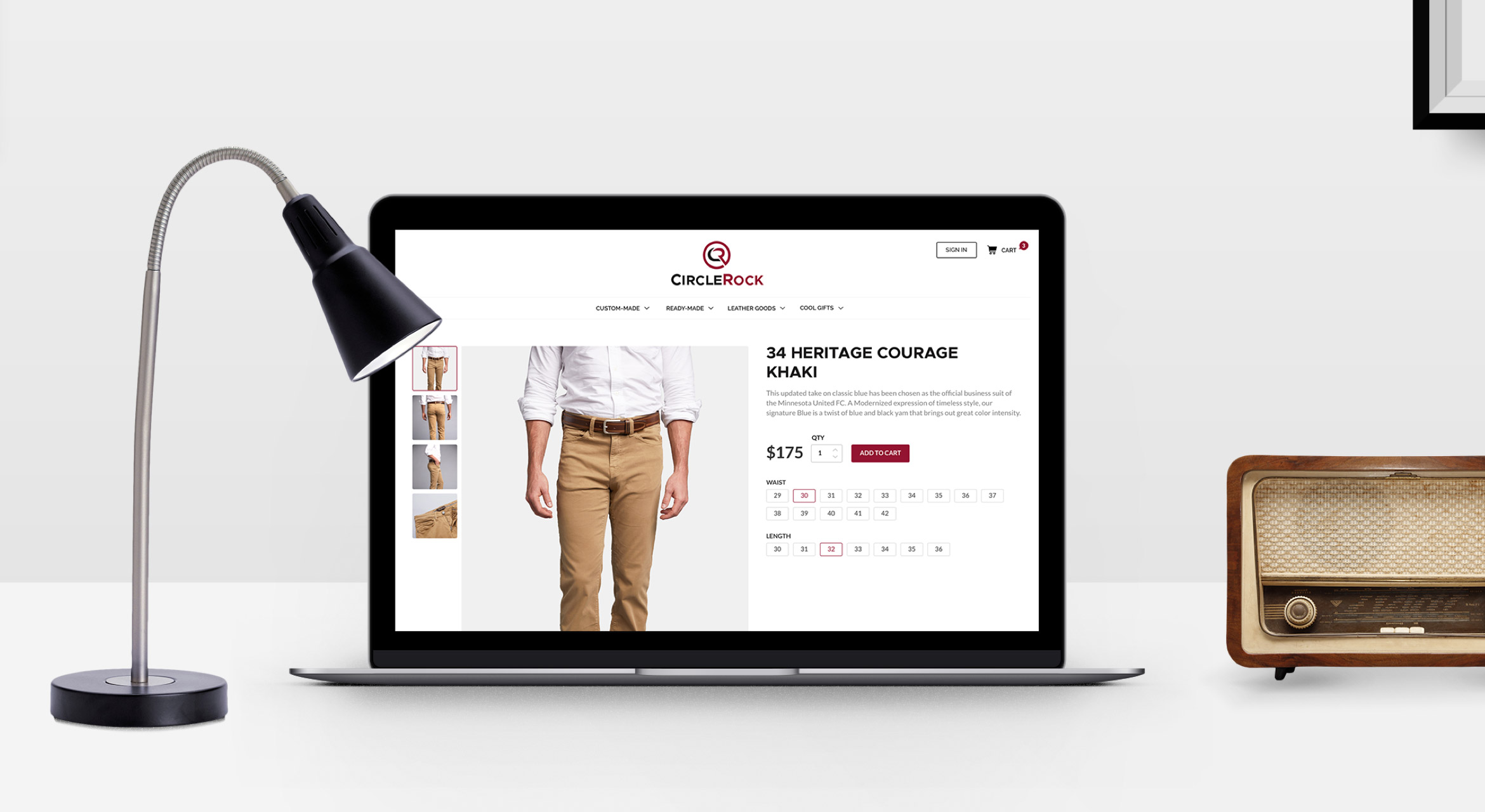 Circle Rock
UX/UI Design
UX & UI for eCommerce solution which is online retailer of custom-made businesswear, ready-made casual clothing, and leather goods for men.
Home page
It is the main showcase of the website. The purpose of this page is to showcase the newest and the most popular items in the shop and start shopping from there or start reading content that would help to build trustworthy relationships with new customers.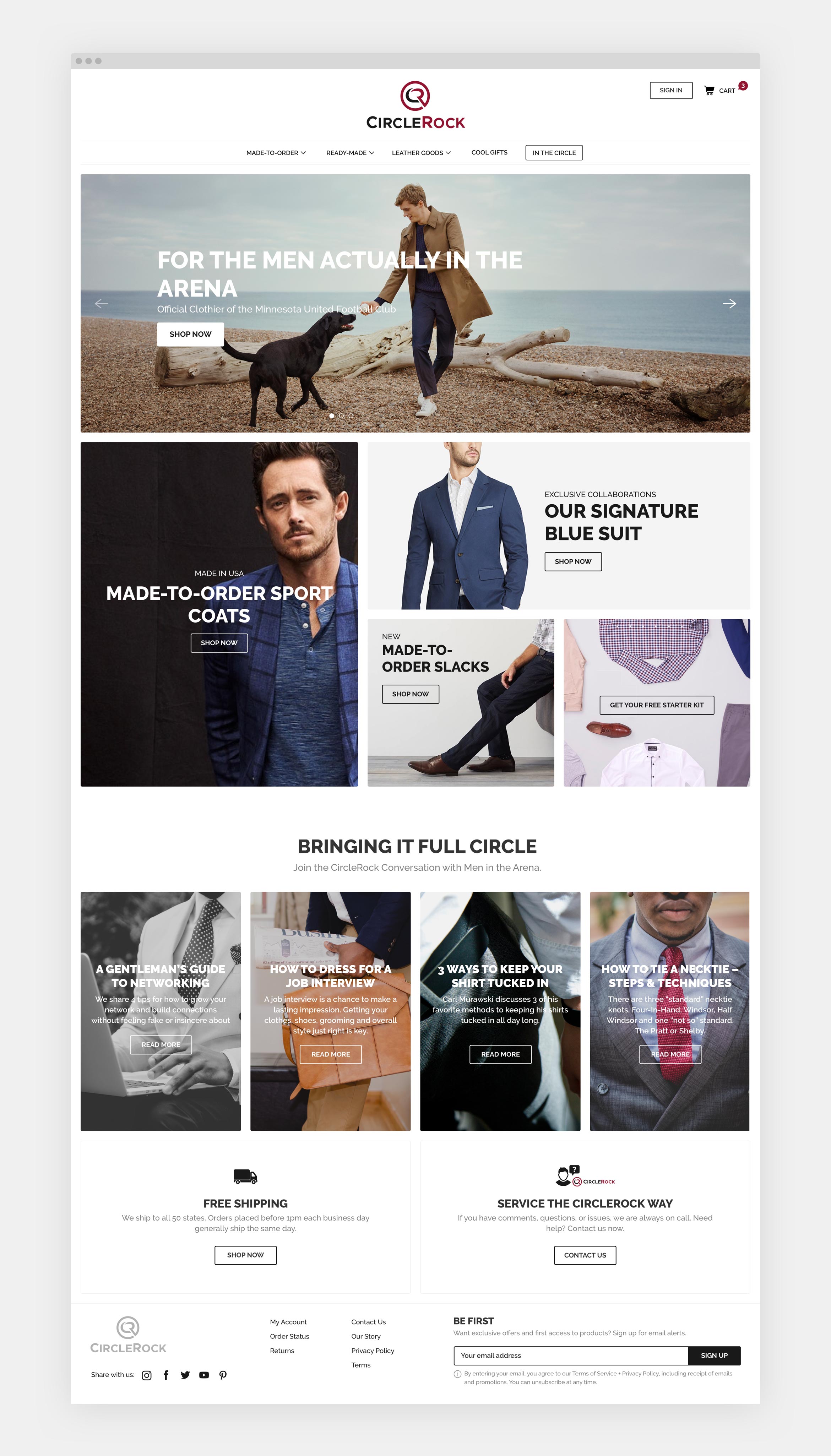 Product
It is one of the most important parts of the shop where a potential buyer can see detailed information to the product, suit in this case even tho it's not made yet. However, properties, design details, and price comparison make it easier to continue and start making a custom suit if it's relevant.
Blog
Thorough articles and men's clothing guides is a good way of attracting the target audience of the shop. The ideas of this section of the website are to inform people and explain how all the things work when you make a custom made or just buy something. It can showcase studies, happy customers reviews or just sharing the content in related topics to just let people know about CircleRock.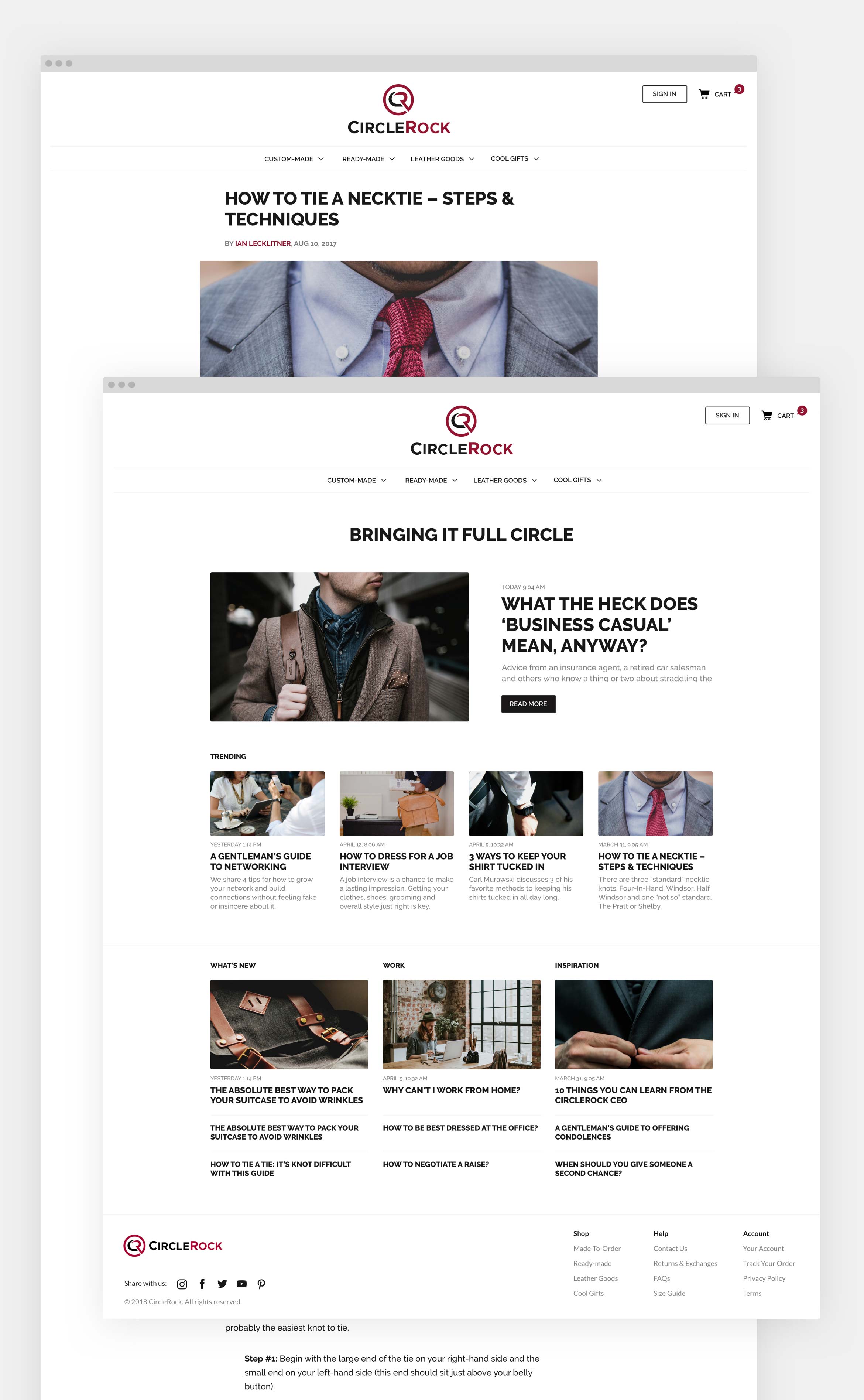 User Flows
Flowchart diagrams helped everyone in the design process to be on the same page and not forget about the big picture of the project as well as the details.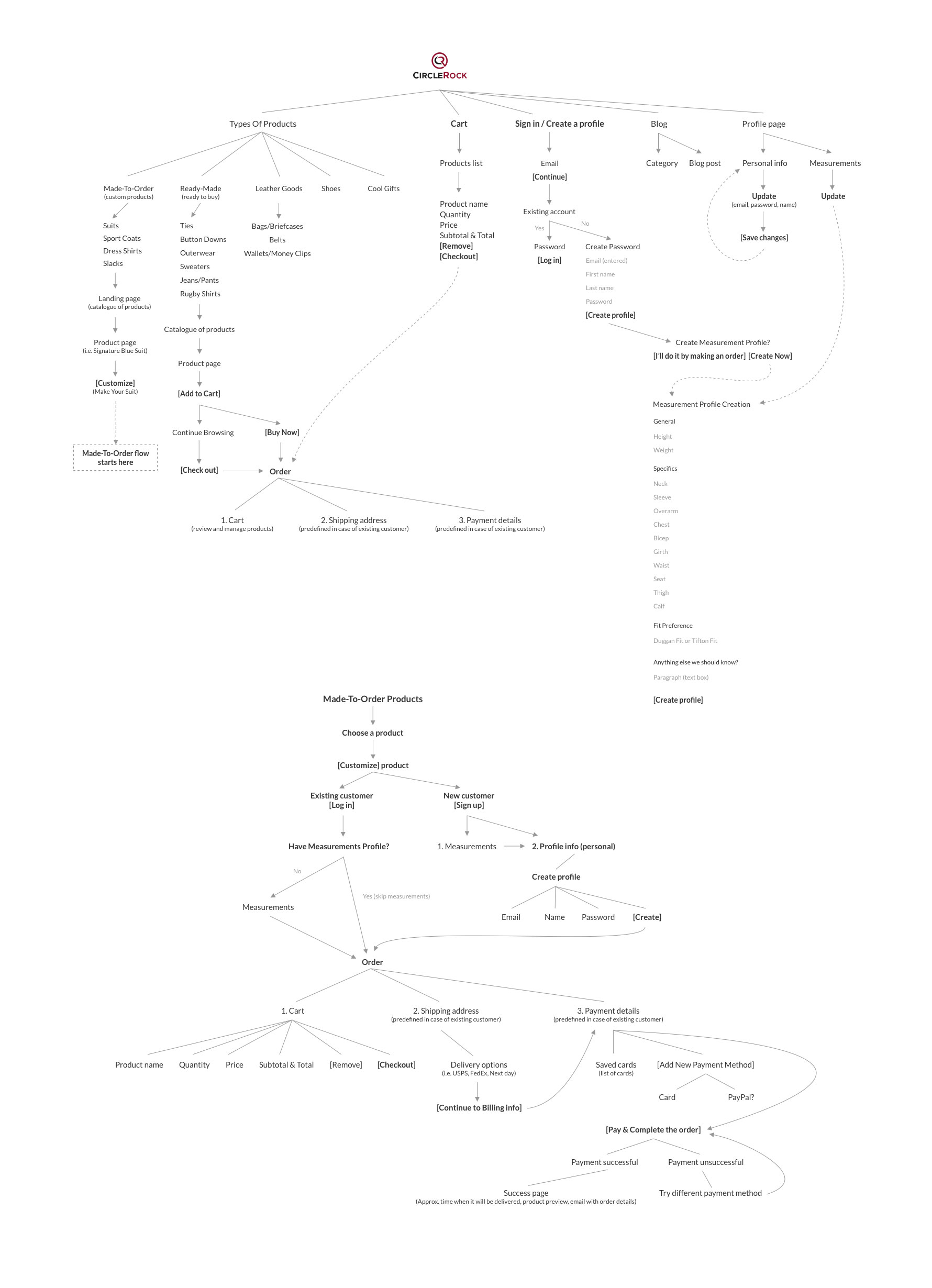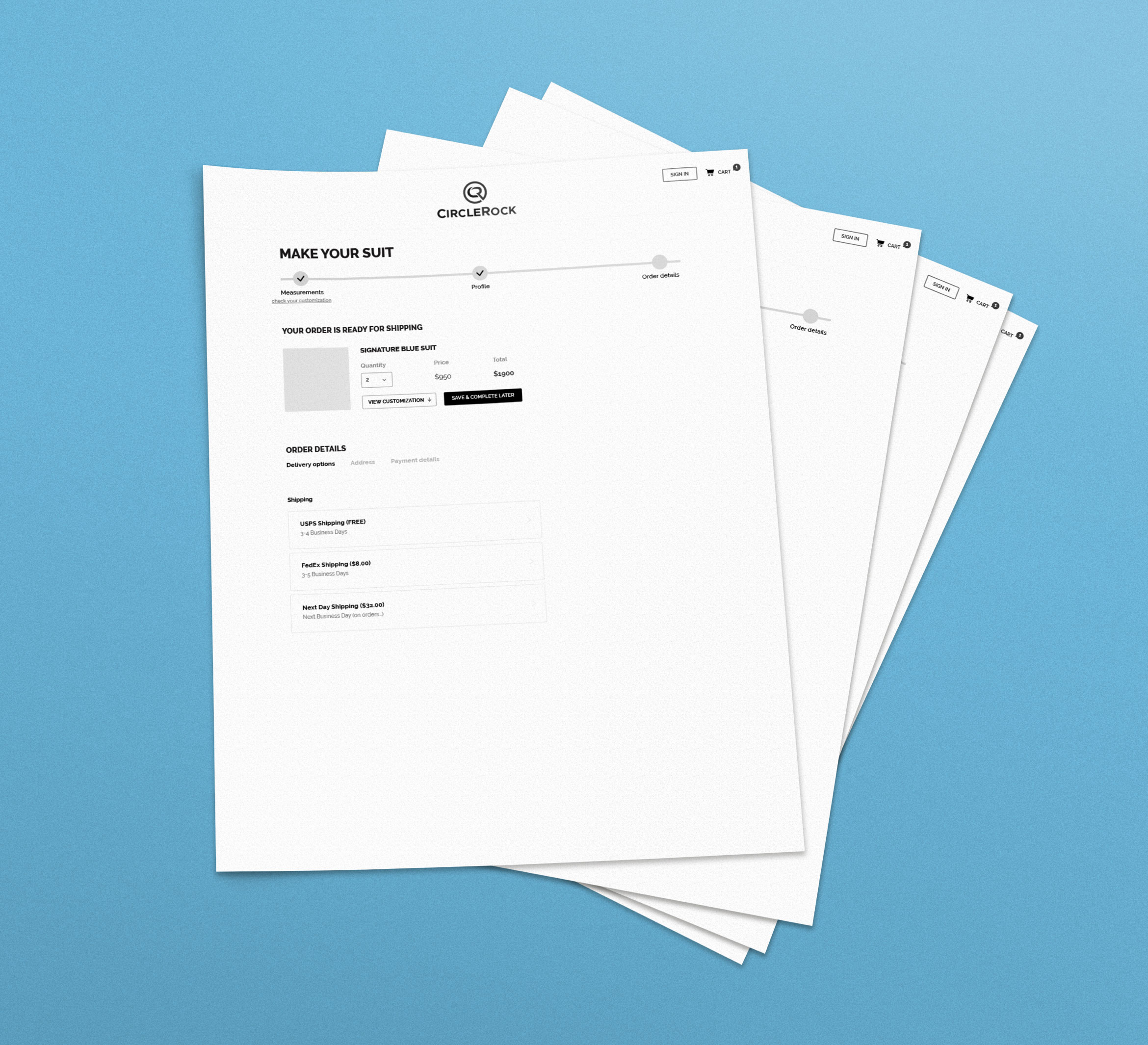 Wireframes
Black and white sketches and then wireframes helped to optimize the design process and speed up things on early stages of the work.
Backstage
All the work was done on the go. That means that I changed locations like 3 times during the work on the project, and it wasn't a problem, but a source of inspiration to make things awesome on the design side of things. Check the WIP shots of my laptop below ;)