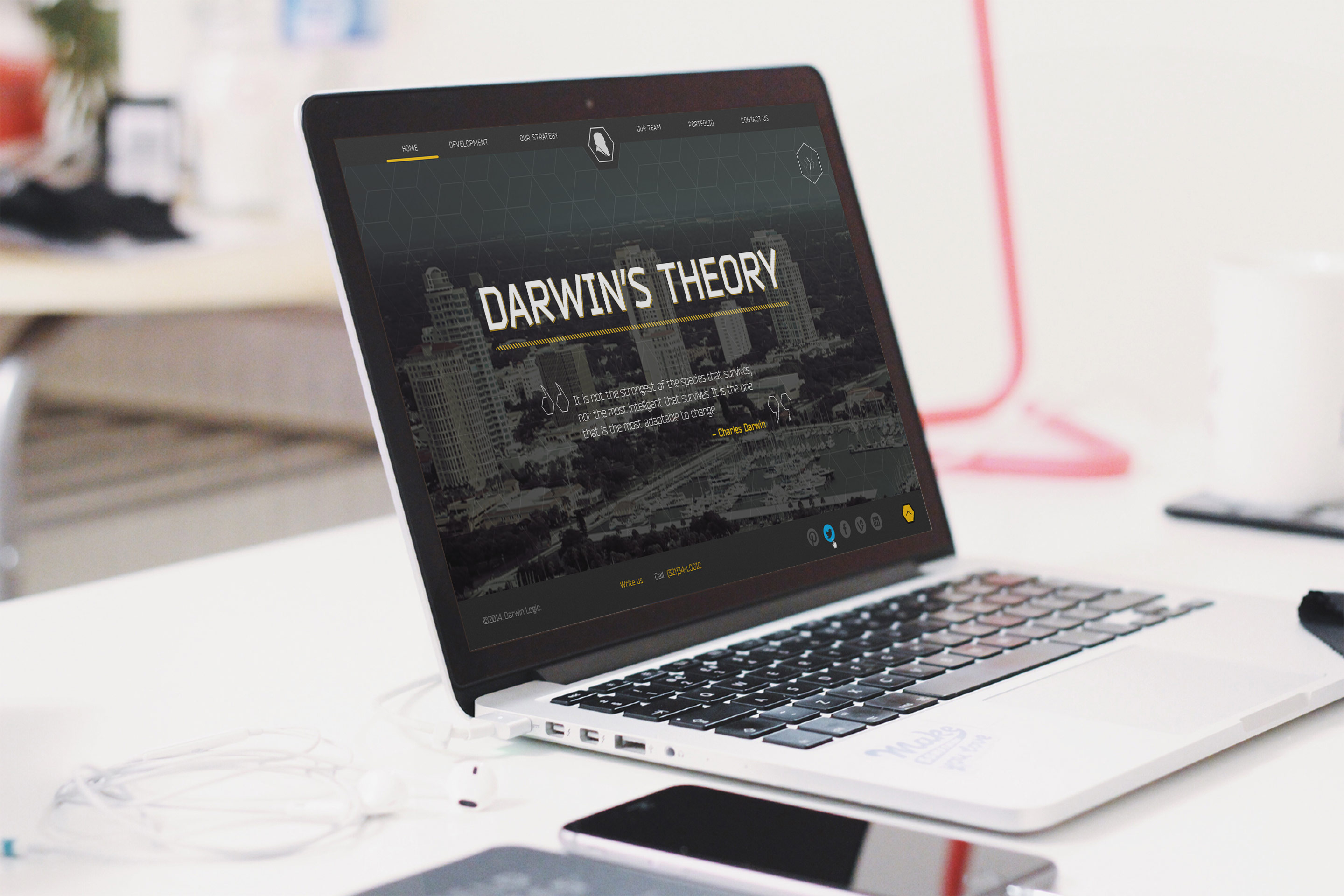 Darwin
Website Design
The goal of this project is to make interactive portfolio website design for the development company.
Home page
It is promotional page of the company with their identification. We tried to make it as eye-catchy as possible and to involve users in learning more about this company. Arrow in the right corner of this screen follows to the next slide, where user can see the promotional video of Darwin company.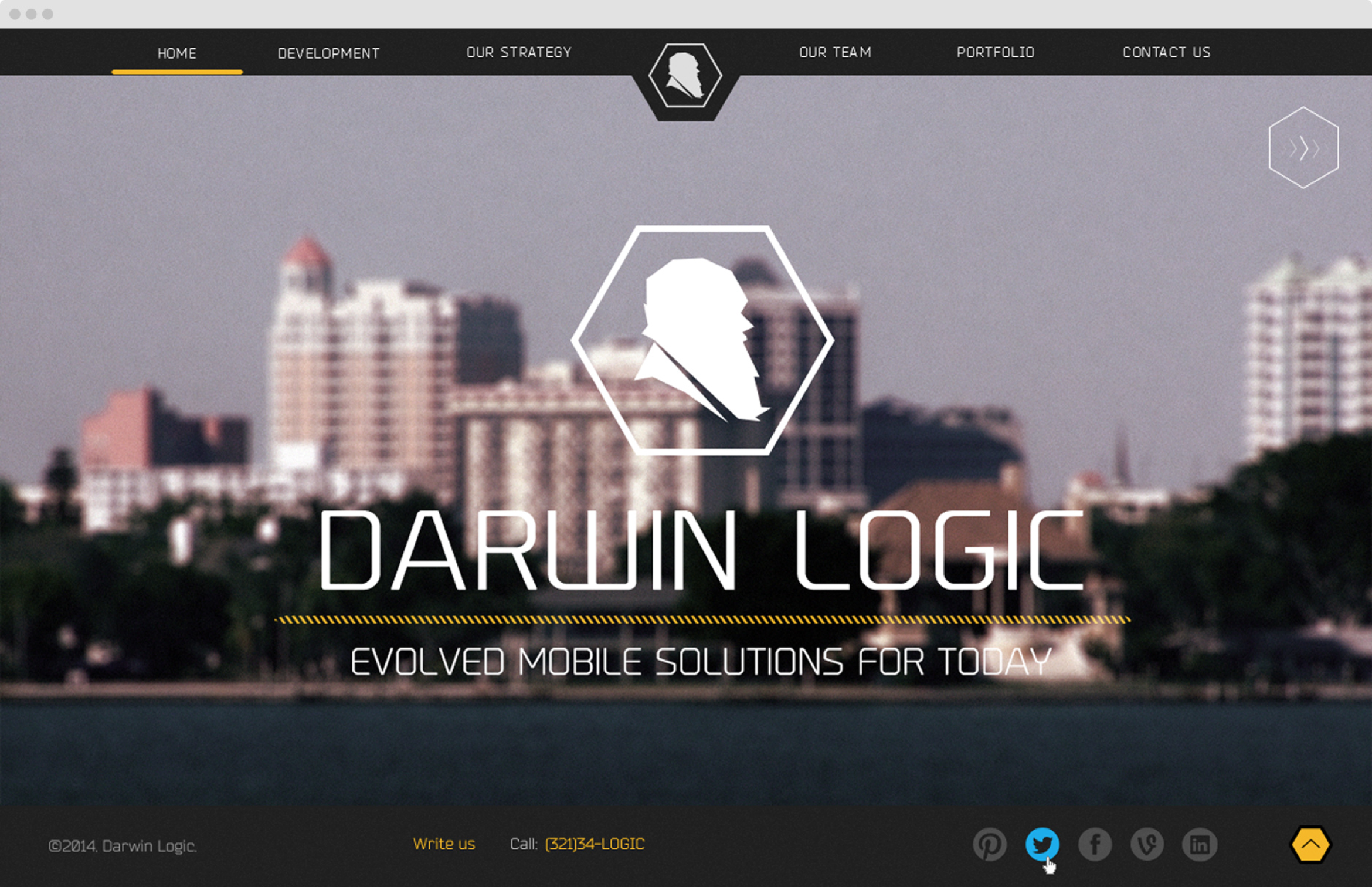 Briefly About Darwin
One more promo screen that shows what are 3 main ingredients company have in their development philosophy.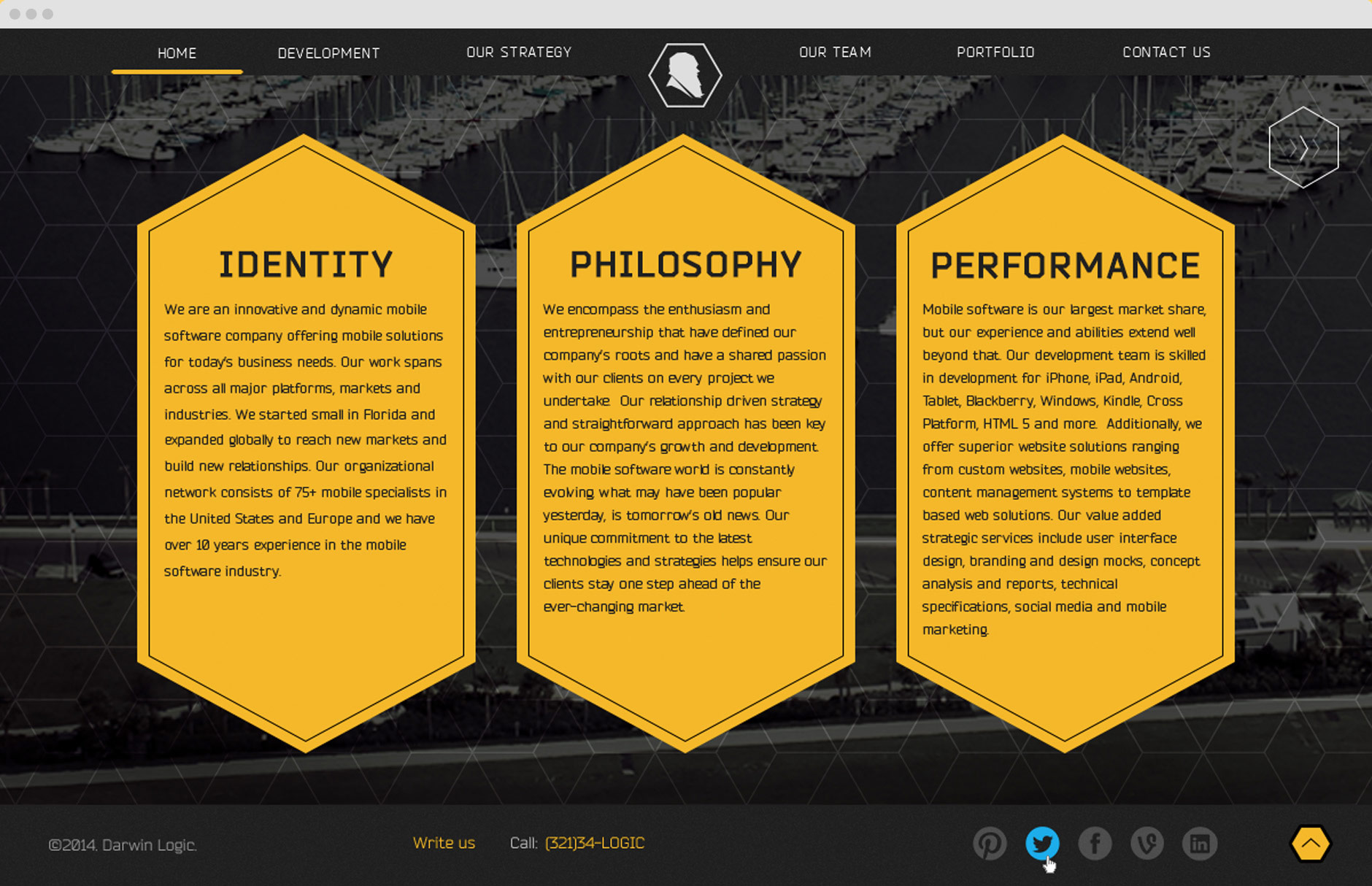 Portfolio Preview
This screen shows to the potential clients what have guys from Darwin already done. Birds view of completed projects allows to understand value and experience of the company. We worked closely with Darwin guys on this screen because it is very important for them to include there such things as eye-catchy portfolio shots in hexagons – the style of their brand.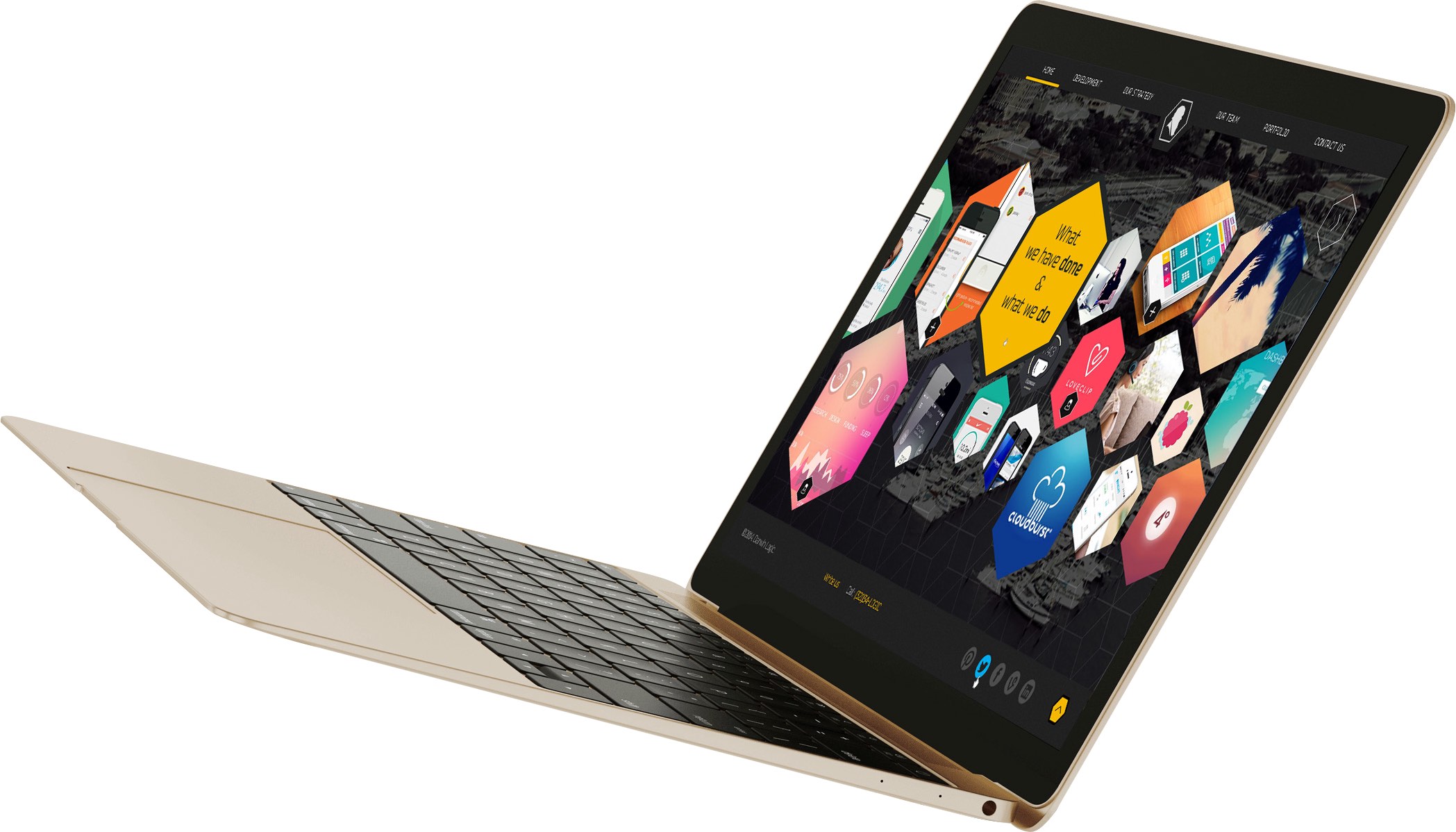 Development Workflow
It is interactive scheme, which shows process of work on projects. This scheme interacts with users and shows details for each stage of development. For instance, analyzing the problem, planing of the work, execution, evaluation, launching, nurturing.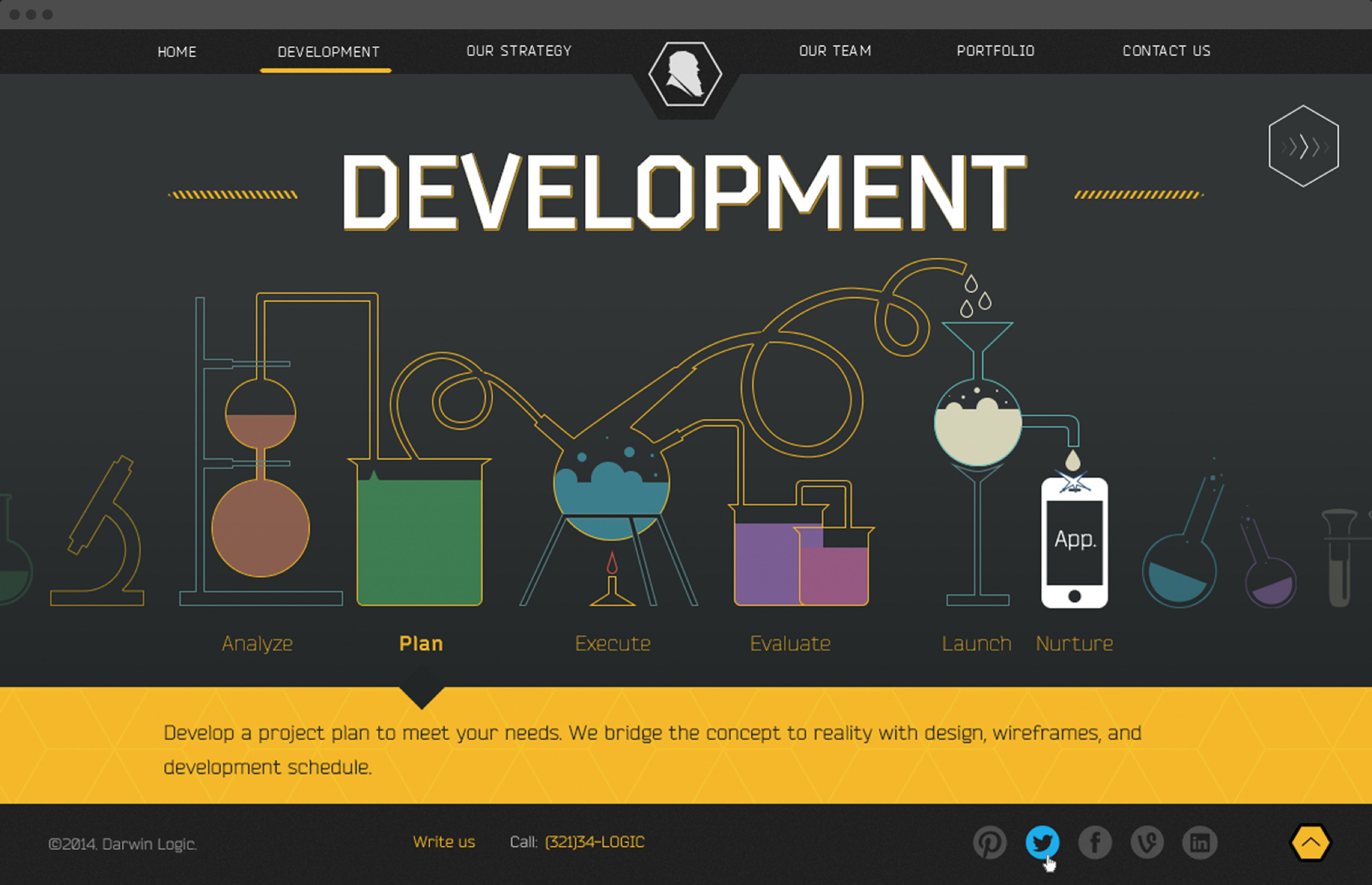 Interactive way of showing the development approach of the company.
Strategy Of The Company
This screen designed in native identical hexagons of the company brand. Each hexagon represents stages that form strategy of the company.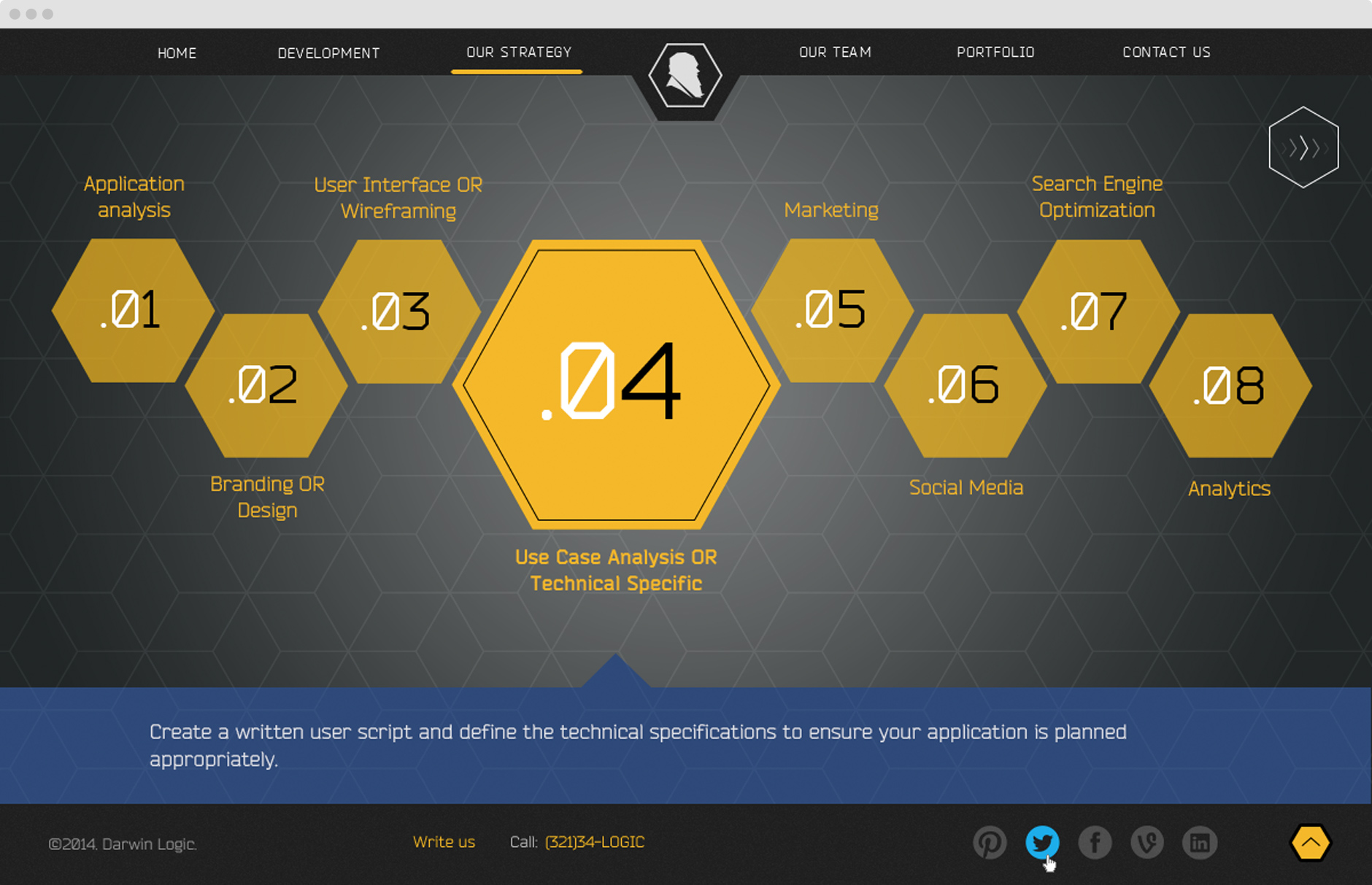 Portfolio
Each work in portfolio has different style (e.g. colors, logotypes, images).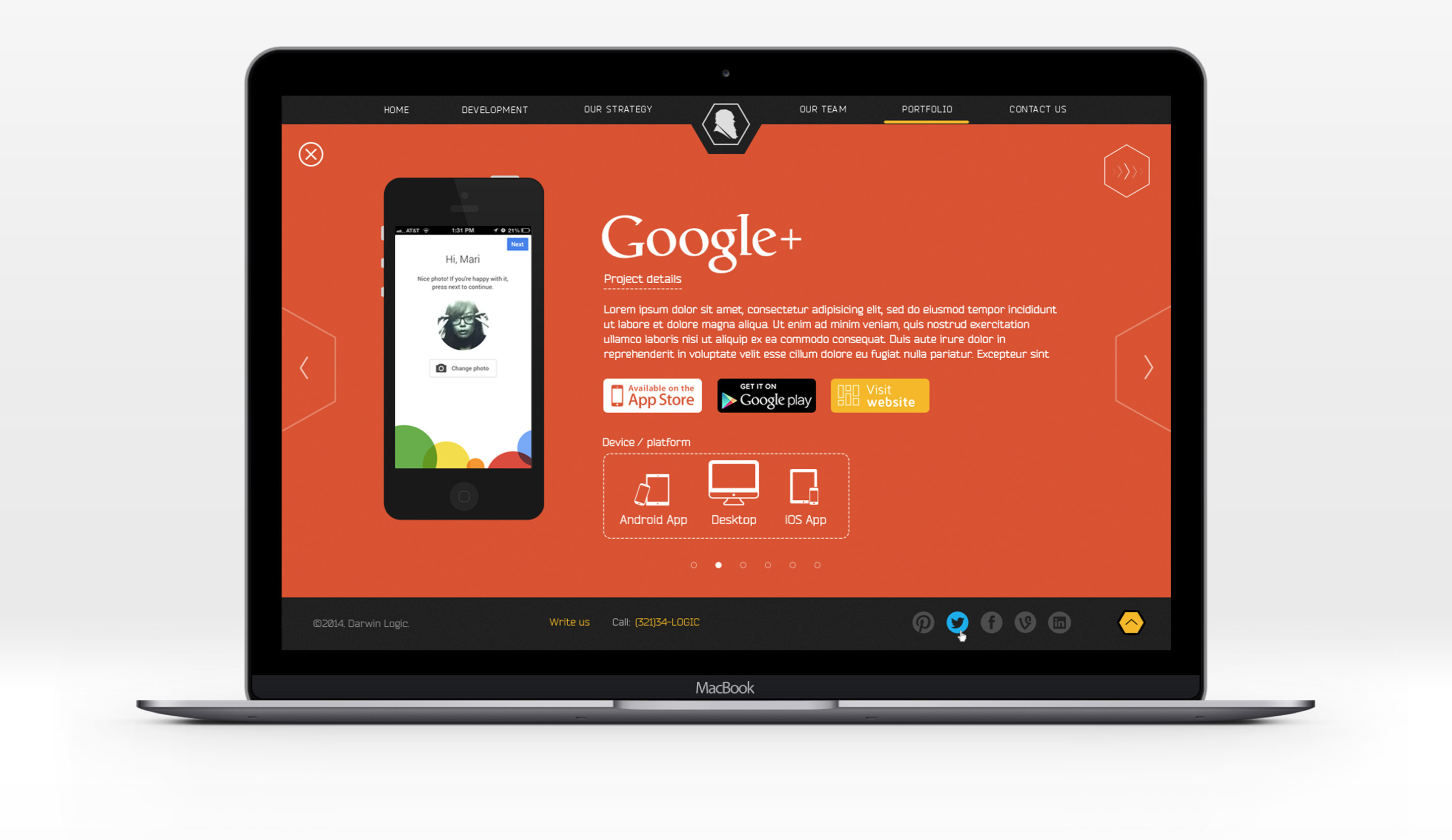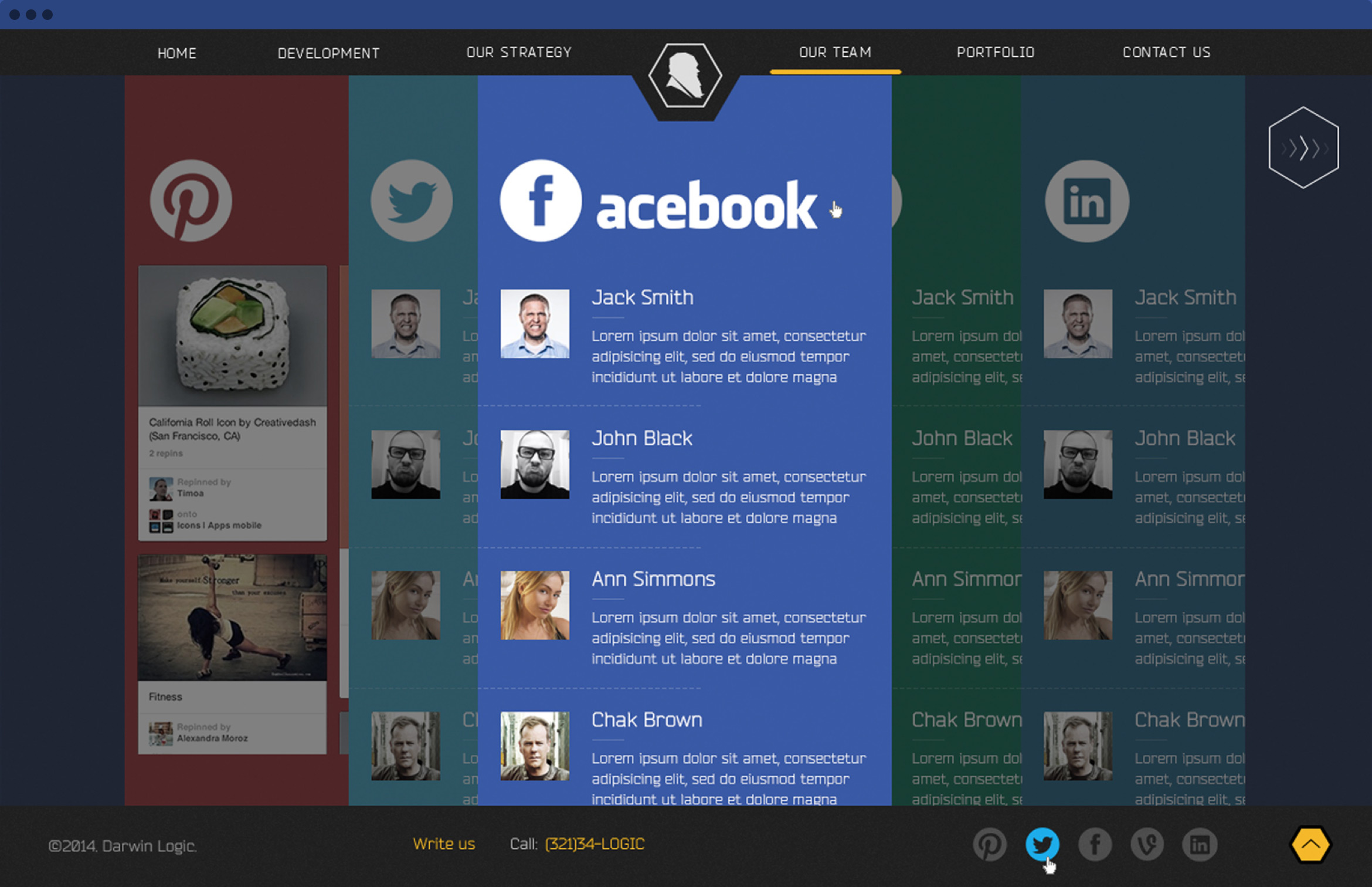 Social Activity
Each block can be moved on foreground by clicking on it. This task was one of the most difficult and we created this social section with creative approach and with logic of placing social blocks on wide screens.