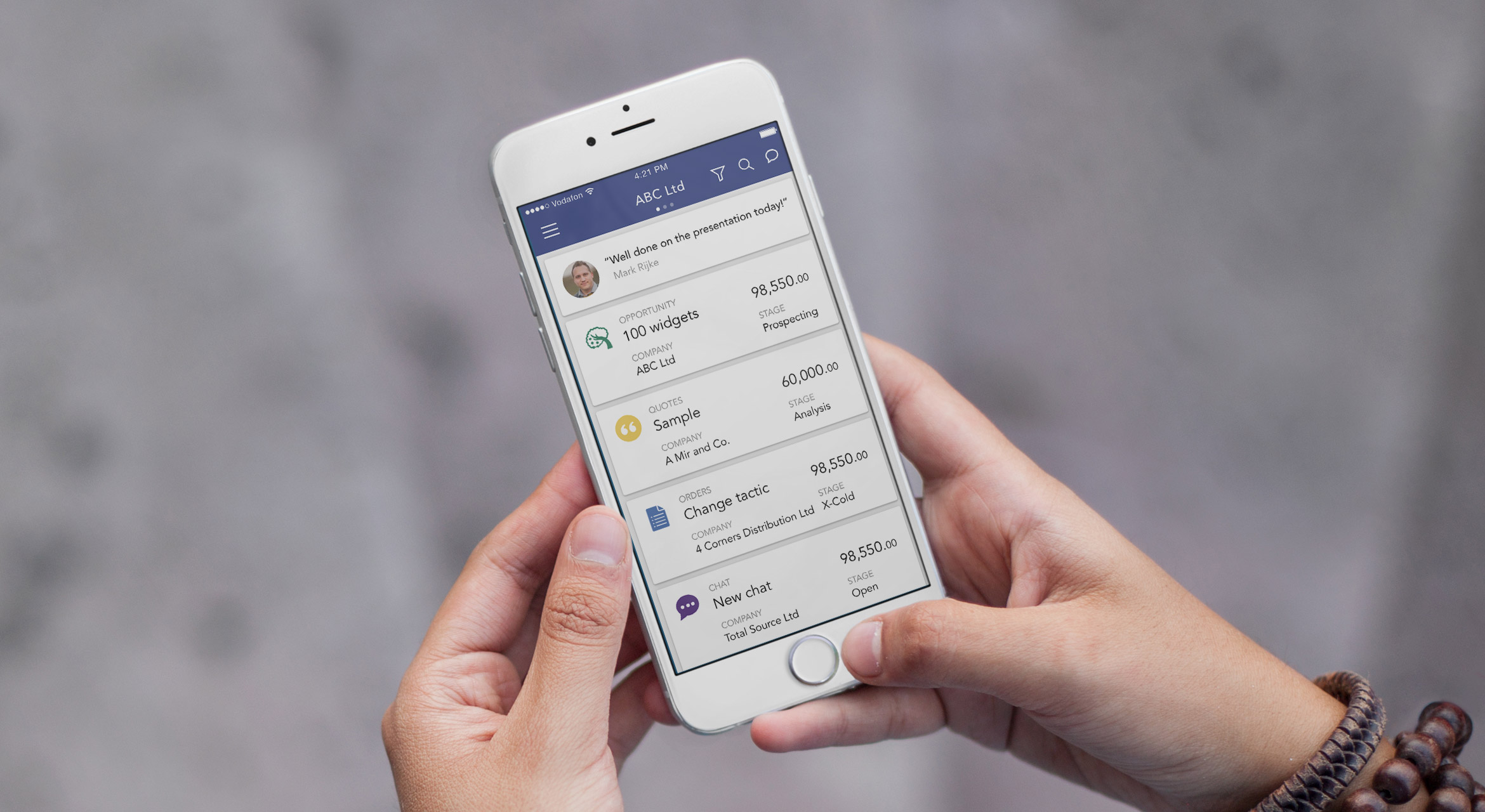 Customer Relationships App
Mobile App Design
We designed the app the main goal of which is to build great relationships with customers.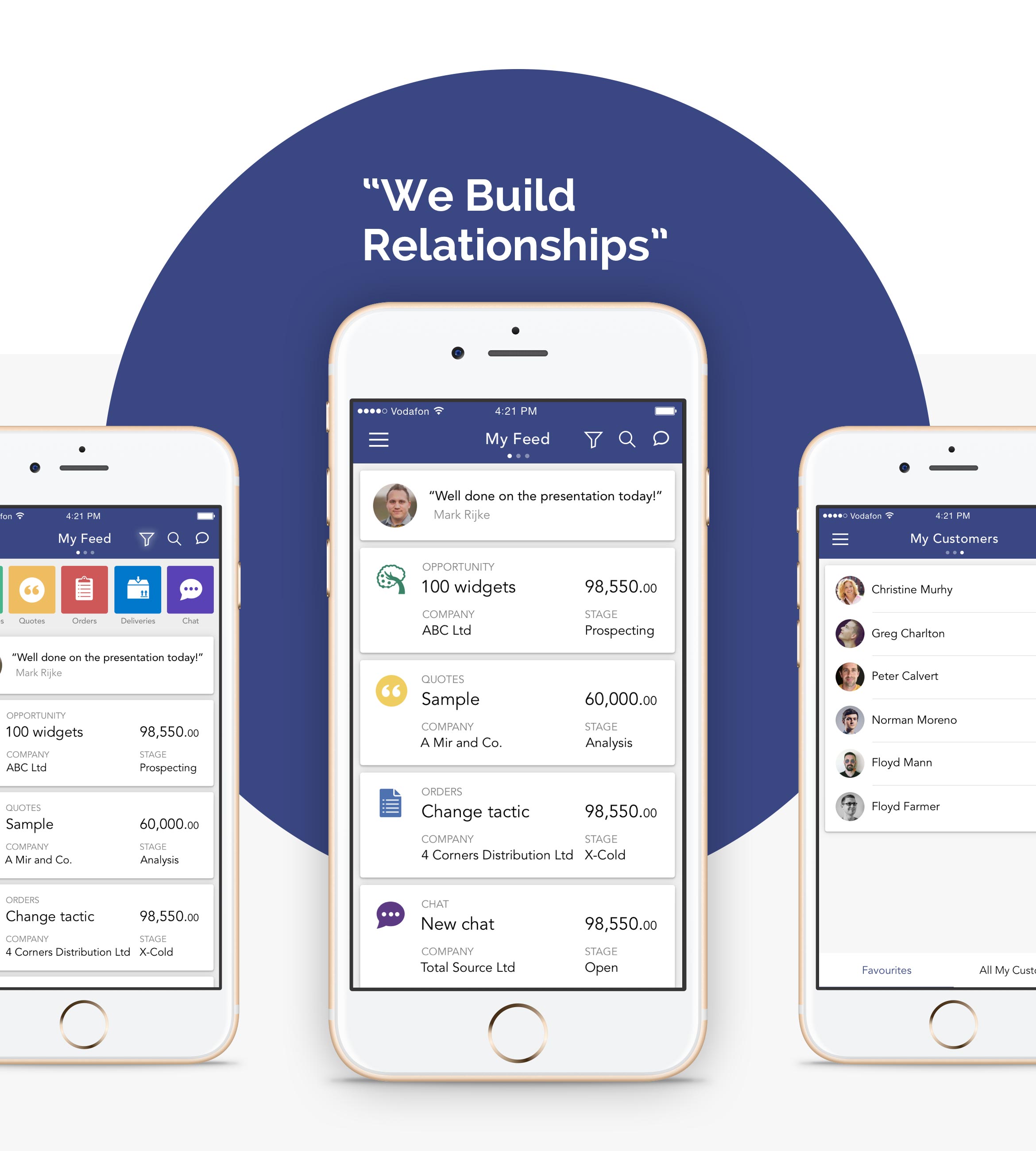 Customers Feed
We built the experience so people who use the app understand insights of their customers with simple and intuitive gestures such as a swipe. We so overloaded with data nowadays and this approach helps get an overview in that simple way.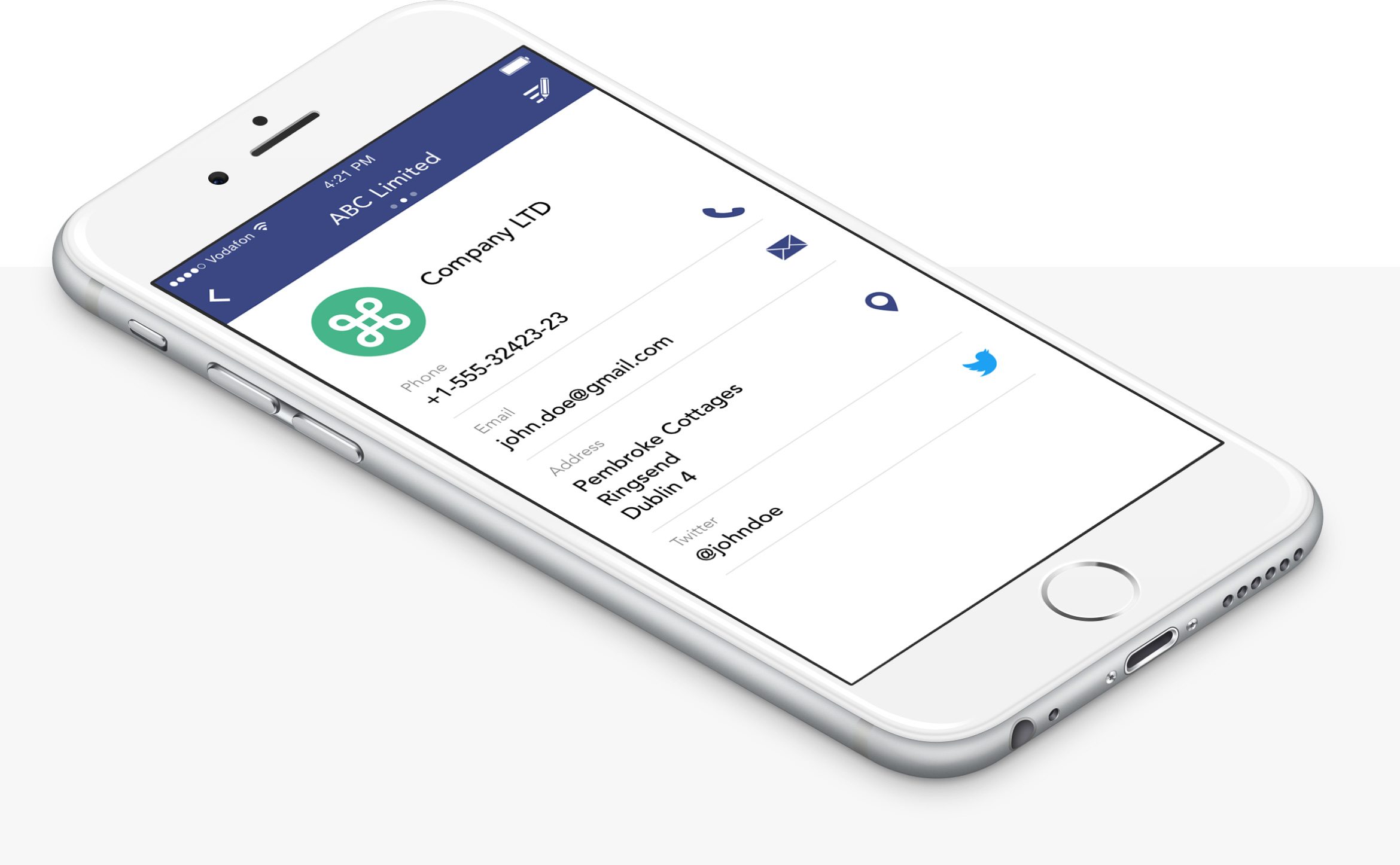 Company Details
It's good to have all the data in one place. Our focus here was to make an easy way to gather all the data about customers and their companies into simple and clear profiles.
Communication
One of the key things in client relationships is to find a convenient way to reach out each other and have a quick chat to discuss some work related stuff. We were trying to design tools for these type of occasions.