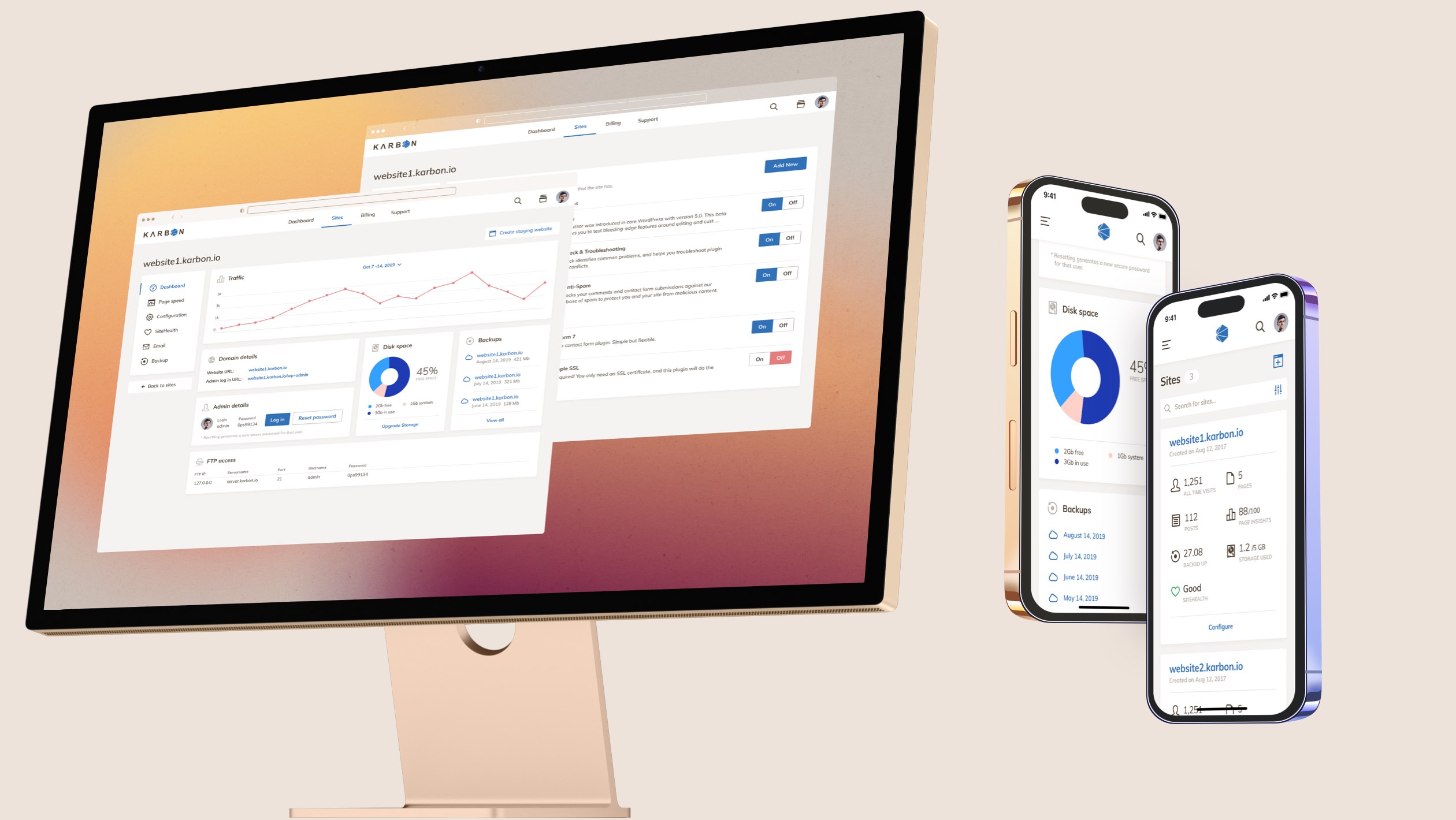 Karbon
Product design
An interface design for a modern hosting provider that has a unique set of services and features for niche-oriented communities.
Data analysis
The input we've got about the data supposed to be shown was very strict, and we've found a creative and useful way of showing this data on screens for different purposes. Data visualization helps to make things interactive and achieve better results from design. The interface performs better with charts and graphs mixed with the data outputs that are appropriate to be seen in specific use cases.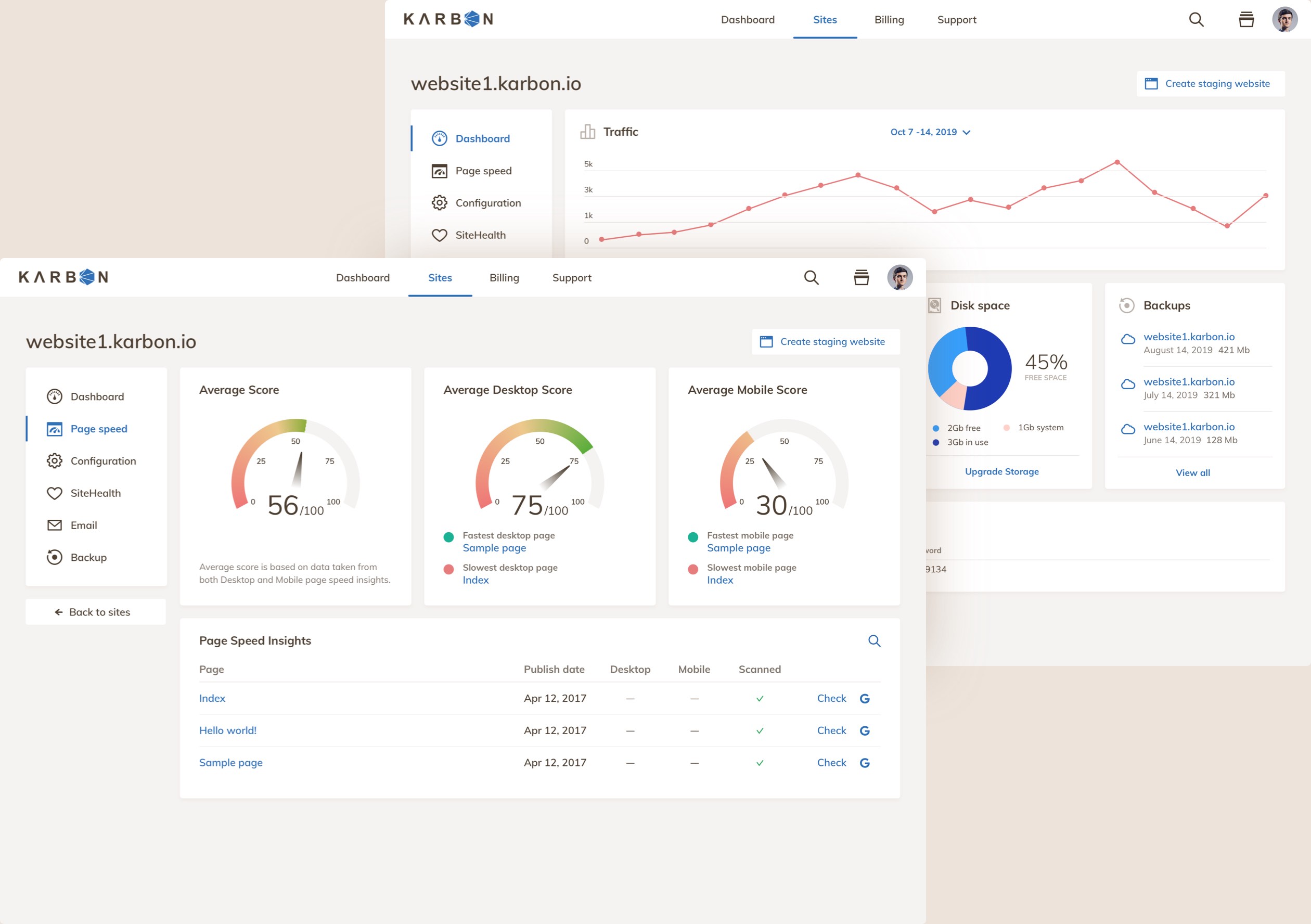 Reviews Interface
Social proof, like reviews, improves the conversion of any service. We've designed an attractive block that shows user reviews for a better understanding of the experience of paid customers. A correct way of doing that help to build a better user base with customers that have certain expectations. Also, it helps to increase revenue through more paid sign-ups.
Dashboard
We've iterated a lot on this screen to achieve the best user experience that serves both the business and customers. Most of the users basically start their activities from this screen, and it was essential for us to make sure they have everything at hand and easily accessible. Also, we wanted to design a pleasant interface that's somewhat fun to use, even tho some of the tasks might be boring sometimes.
Design Library with Components
Everything in this product design is based on components, and we heavily used a systematic approach. As a result, we've built a design system that is easy to use to build new components and areas of the product as well as update or improve specific components in the future.