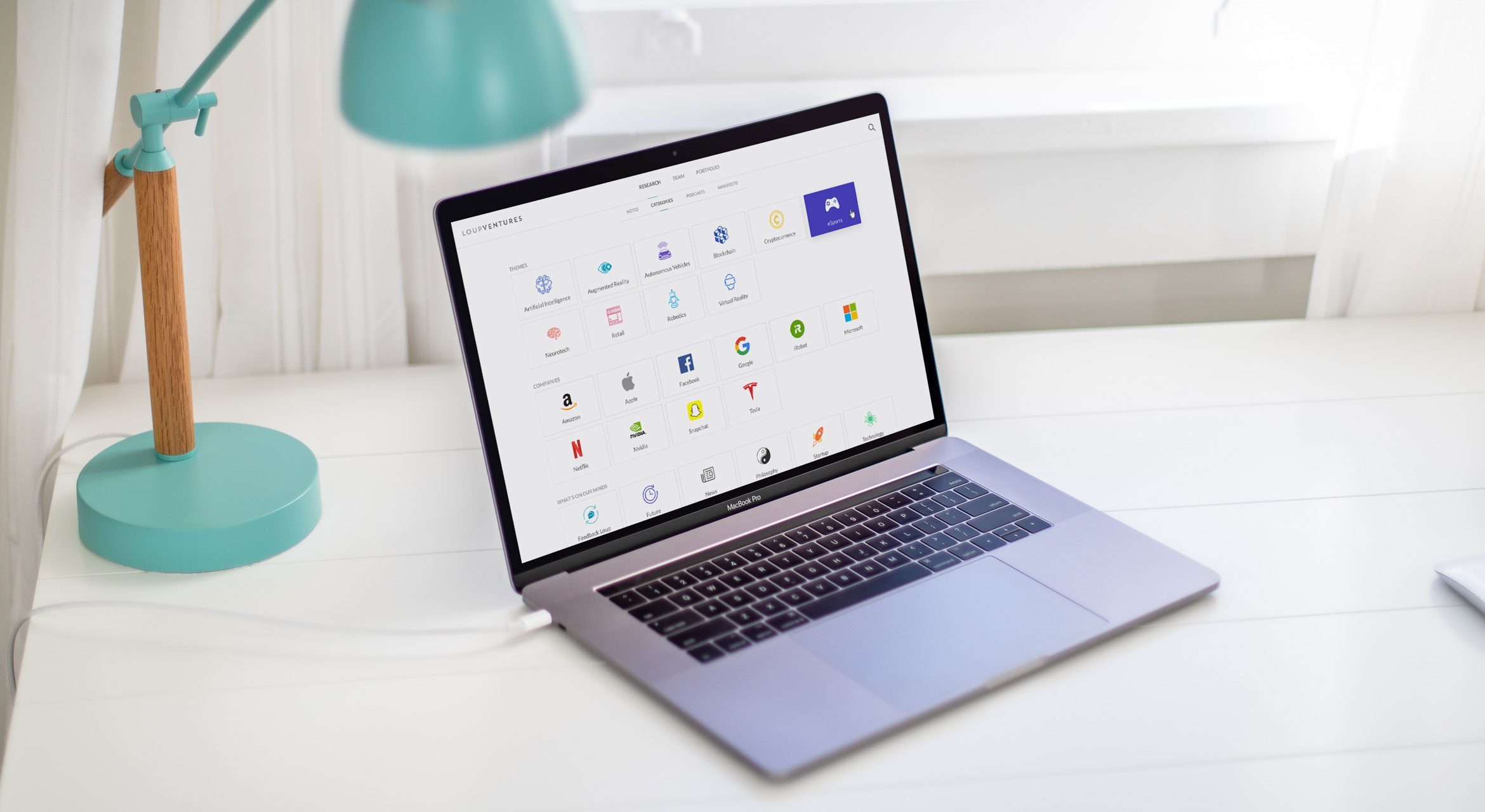 Loup Ventures
Web & Mobile design
Web and Mobile design for venture capital firm that invests in virtual reality, augmented reality, artificial intelligence and robotics.
Research
The homepage of everything which consists of latest research blog posts. This is the section that updates frequently, and on the left side, it has a sidebar with featured researches. Each post preview has such valuable info as authors, when it was posted and how much time it will take to read it. You don't need to leave the page to read a blog post it extends instantly here on this page. So it's pretty interactive.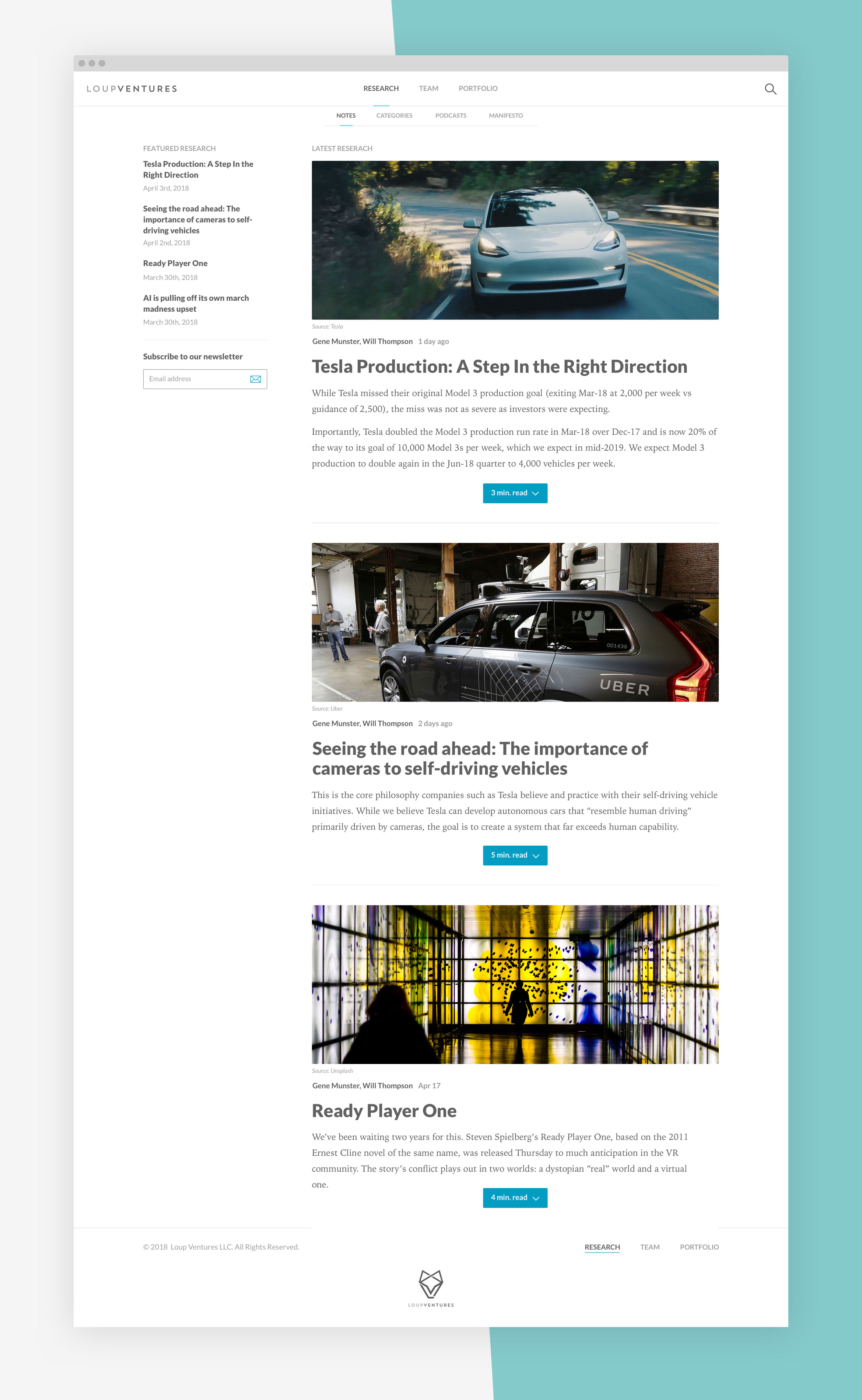 Categories
All the content is categorized, and this is the page where all the categories organized as cards for quick and intuitive navigation between the parts of the website that a visitor interested in the most.
Search
This is an interactive section that appears instantly right after a search request is entered in the header of the website.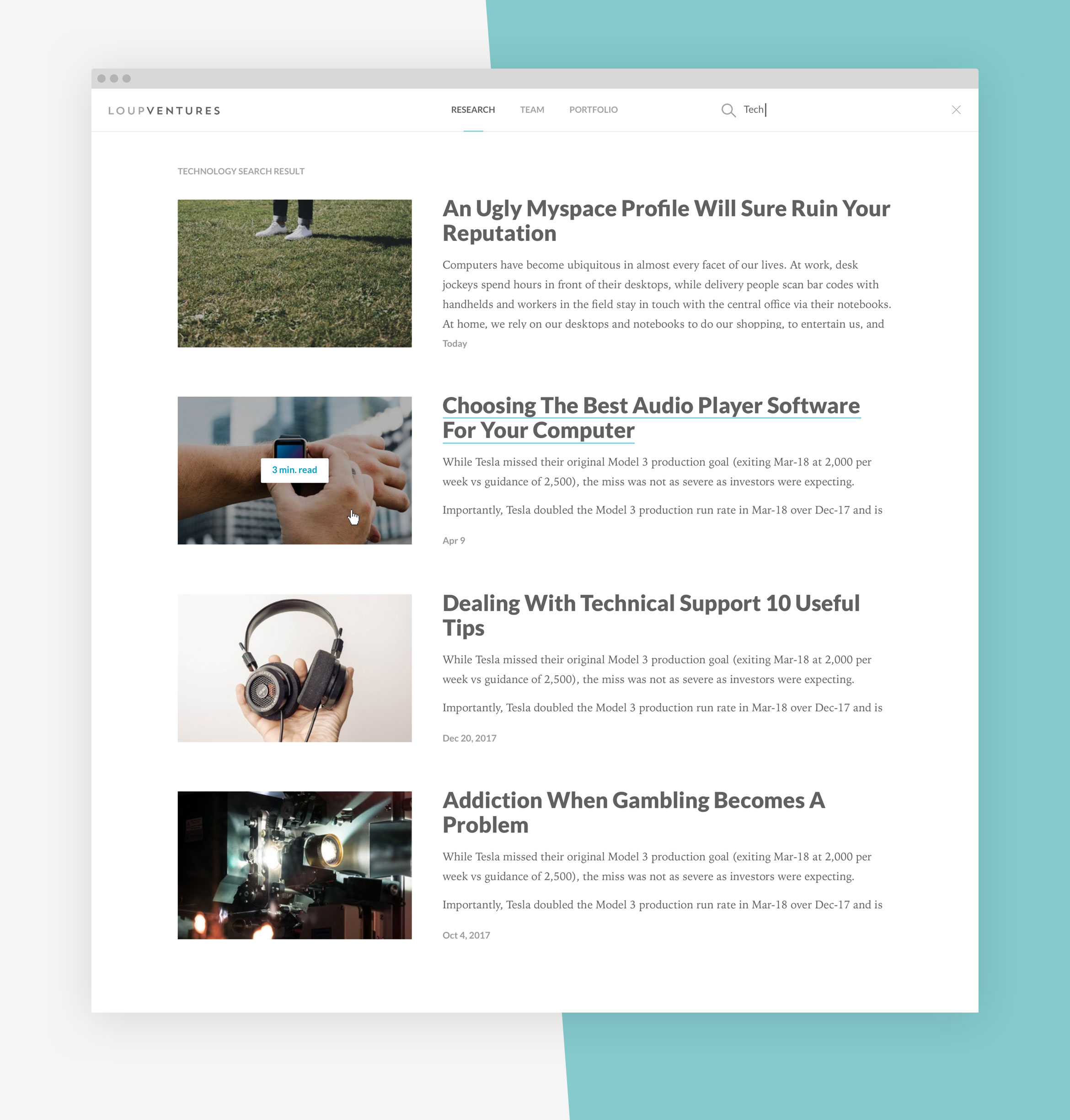 Mobile views
Each part of the website has been carefully adapted to mobile screens by the latest standards.
Design process
We had about 16 iterations with this website design. I created a design system to optimize the workflow to avoid doing repetitive actions on each stage of changes, but focus on the essentials for this project.