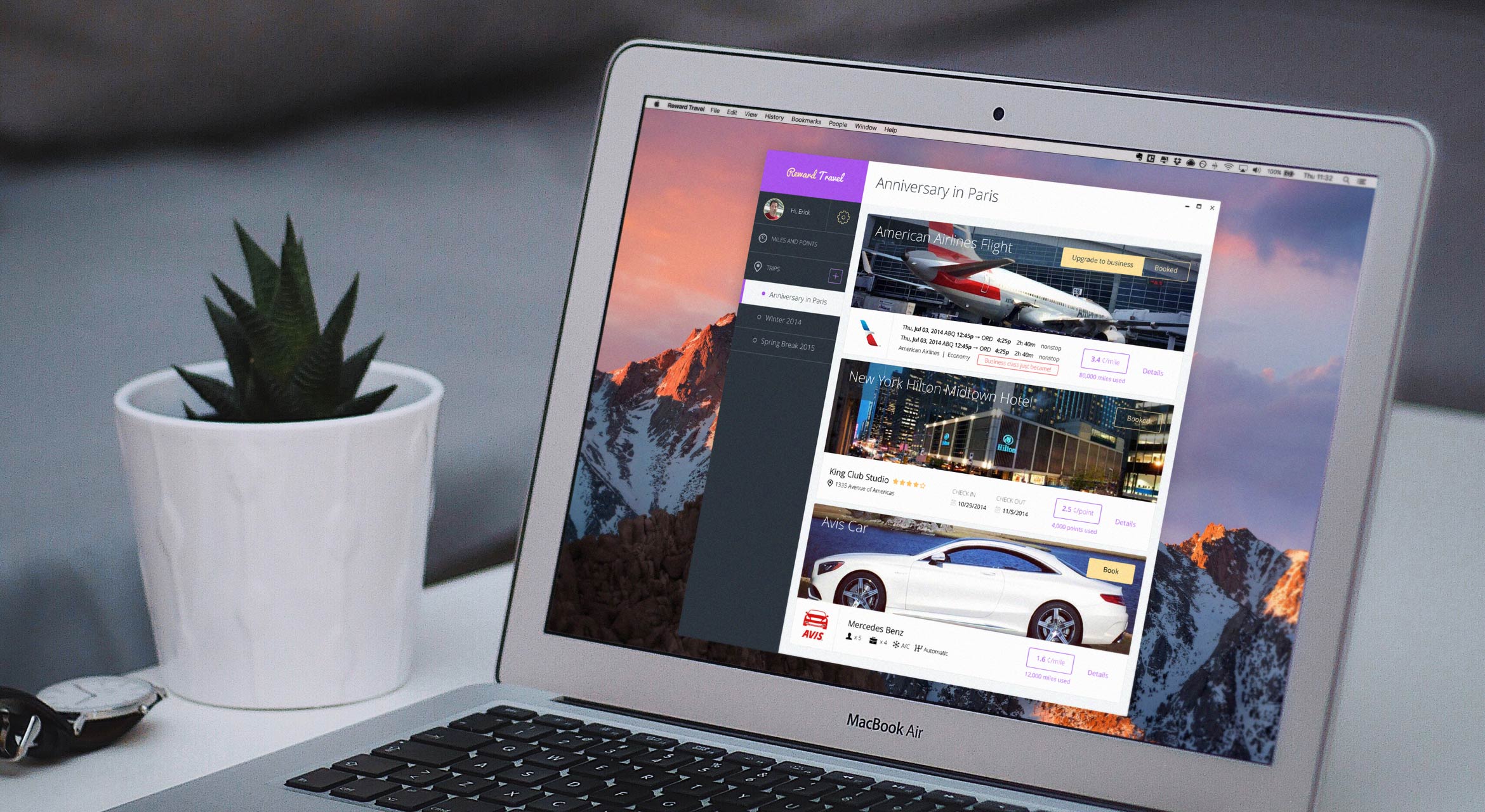 Reward Travel
UX/UX Design
We designed the desktop app which helps to collect all the rewards like miles and points and then use them.
Summary
On this screen, you can see all of your miles and points in the form of a catalog. The catalog or the content area of this section was designed as cards. So each item has it's info and all the cards are consistent.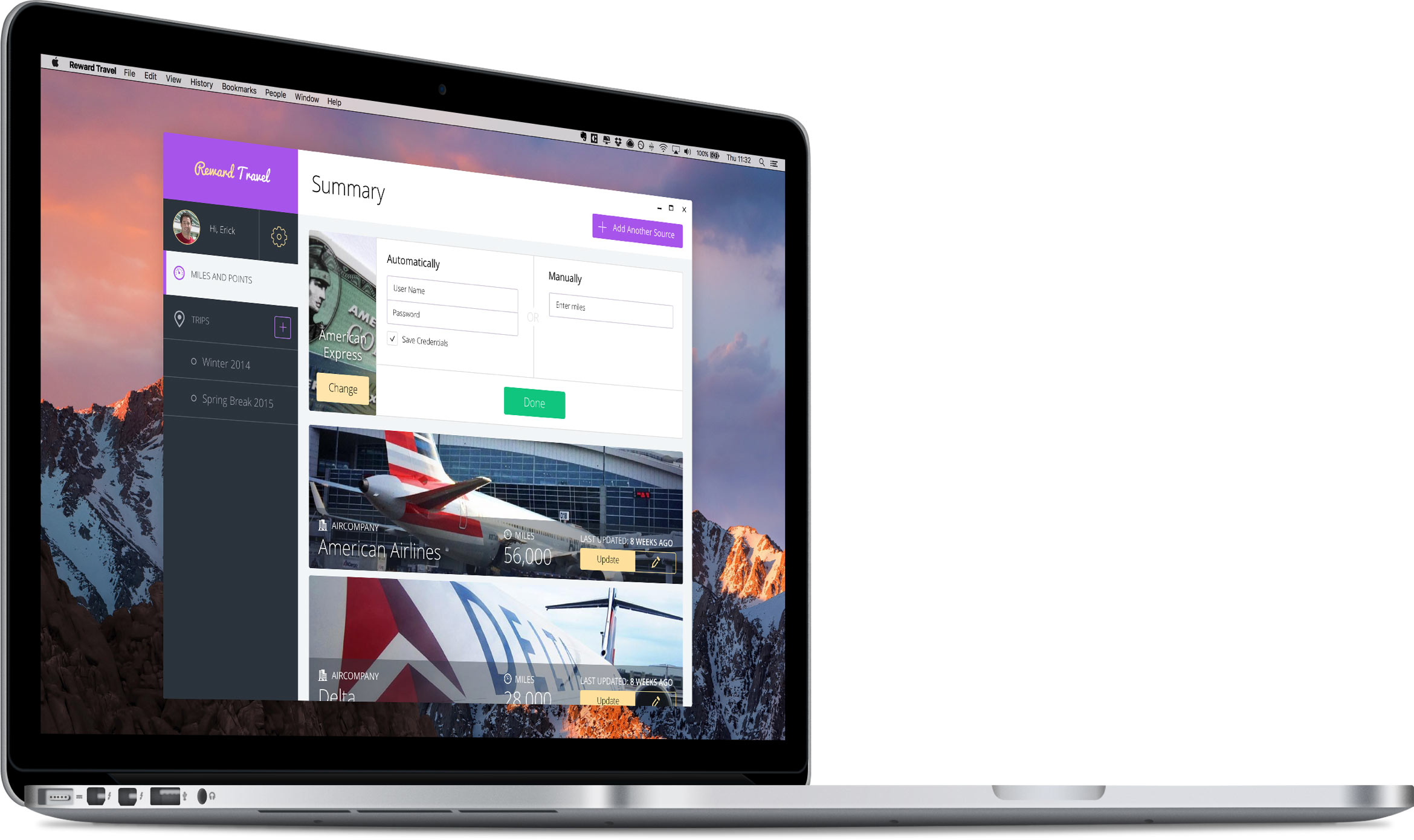 Adding points & miles
You can add points manually or automatically. The idea of the automatic option is that you just need to enter your account data such as login and pass, so the app can access let's say the database of airline and get necessary info about your rewards from your account there.
Add Trips
You can plan trips via the app and use your rewards to cover your expenses for a certain trip or even cover 100% of the expenses if you have enough points to do that.
Itinerary & Search results
You can have several trips in the app. Also, we designed the flow for searching of good deals and at the same time applying the mechanism of points and miles. Basically, when you search results you can see how your points apply to a certain option and what is the best way to use your rewards.
Landing page that represents the app
We've designed a landing page to represent the app. We've covered the main points why people need this app. Basically, what problem this app solves and how.

Research, user flow, initial wireframes
To design all things right and achieve the main goal our first step was is to make research, understand what people struggle with, what tools they're already using, how are they calculating their points and use them. After we created a mindmap to summarize all the info we collected in the user flow we can use for to design wireframes and build interactions.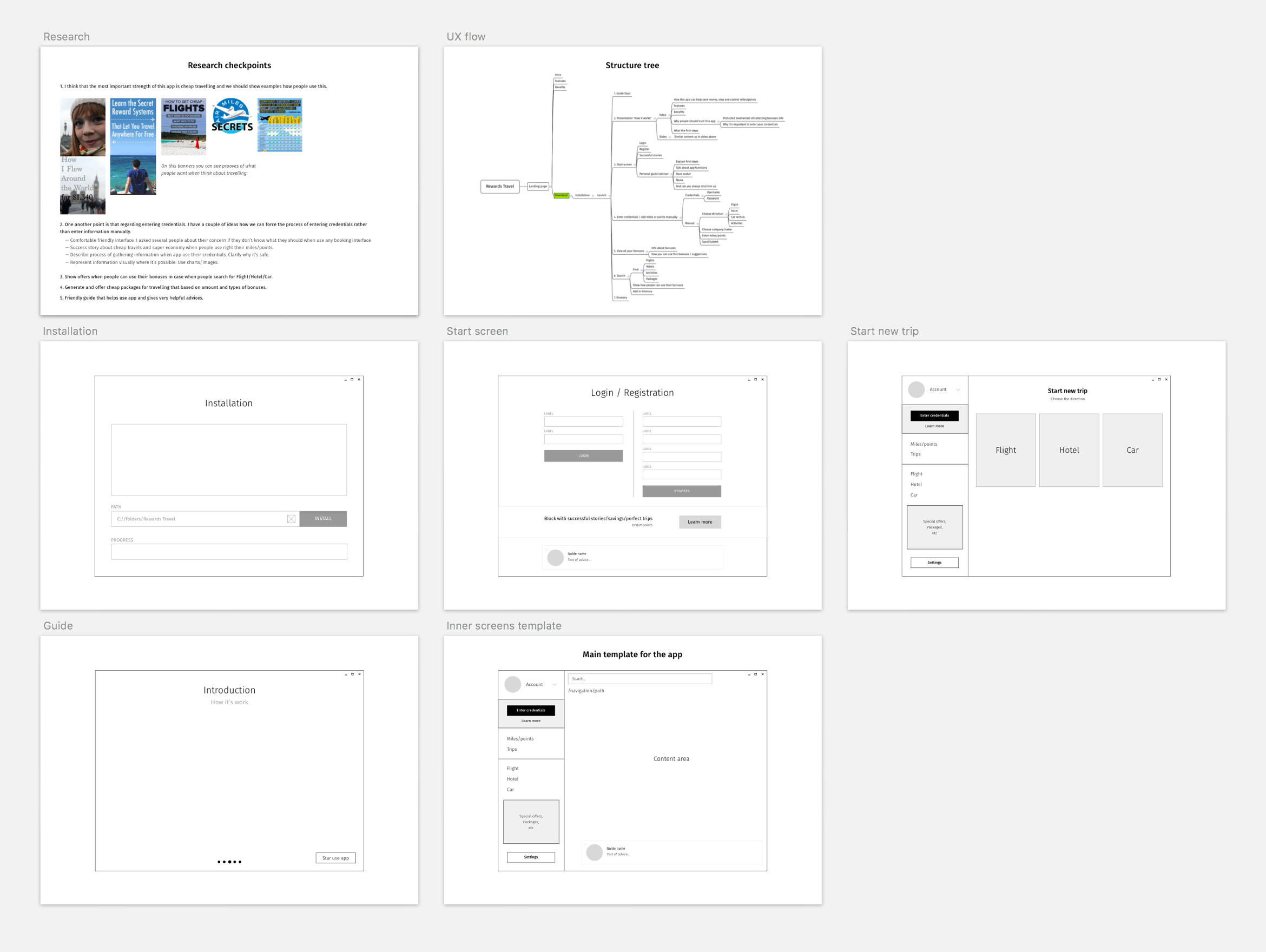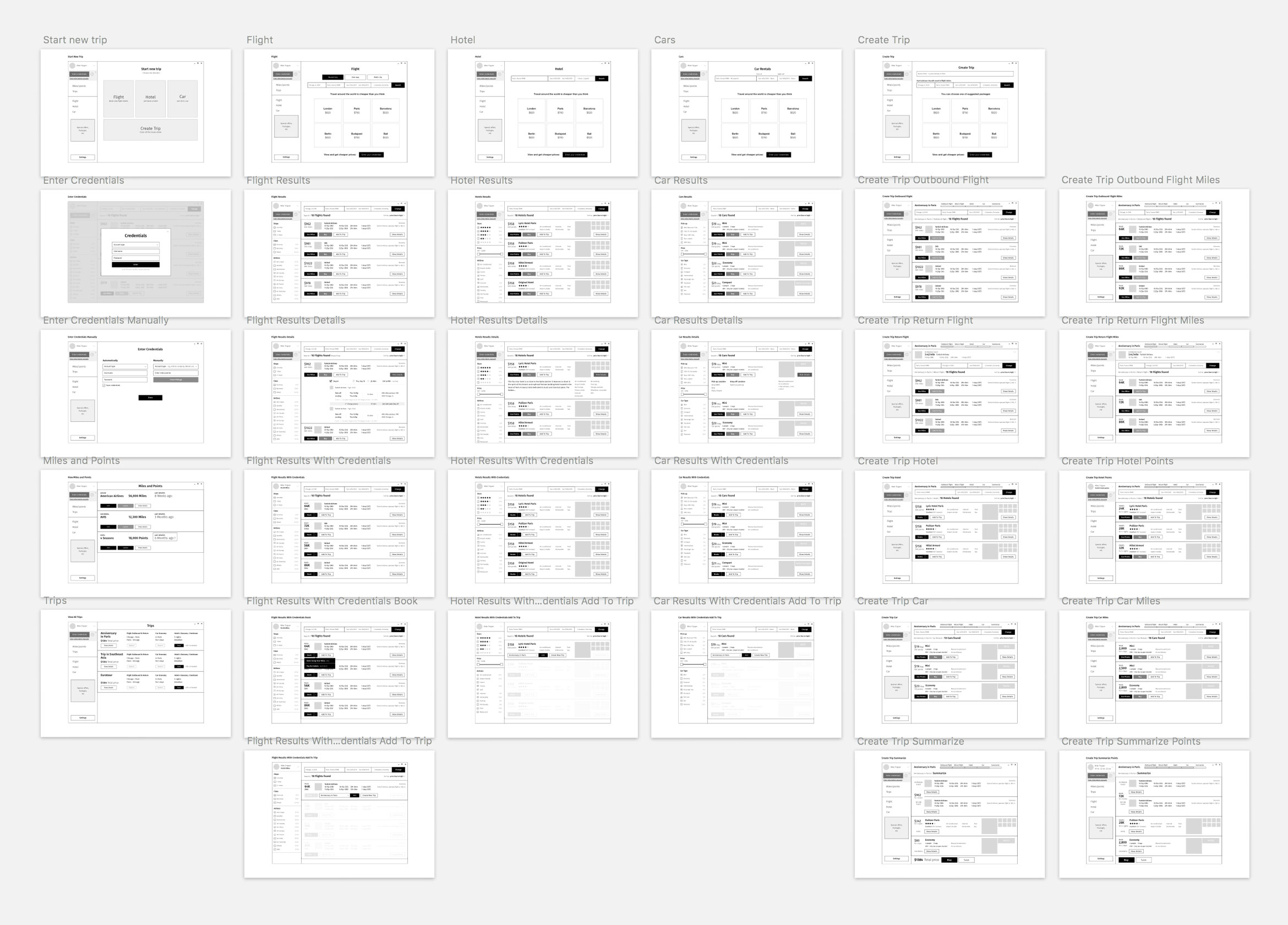 More wireframes
We've done 10 to 20 iterations before started thinking about visual style, look and feel. It was necessary to make all things right and cover everything in terms of research and things we wanted to achieve in the final design of the app.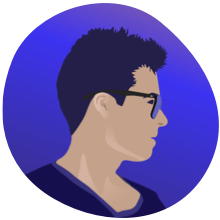 This project helps to use correctly miles and points that U.S. citizens earn while they are traveling. My role in this project was to create from scratch user interface for a desktop application that allows to collect all miles and points in one place, fill them out automatically by using user credentials or add points manually.