Inteleview
UX/UI Design
The goal of this project is to create new interface for cloud-based contact center software, to improve customer service, to reduce transfers and call volumes..
About Inteleview
Inteleview is a cloud based contact center software solutions provider that has revolutionized the process of providing analytics solutions in the contact center space. Inteleview products are designed to re-position contact centers as revenue – generating assets.
Dashboard
We have worked here on the most rewarding positioning of the most viewed metrics and charts. Also, we worked on the details and made interaction between users and dashboard as simple as possible. Bright colors help to perceive all information in playful form and to be in productive mood while using this app.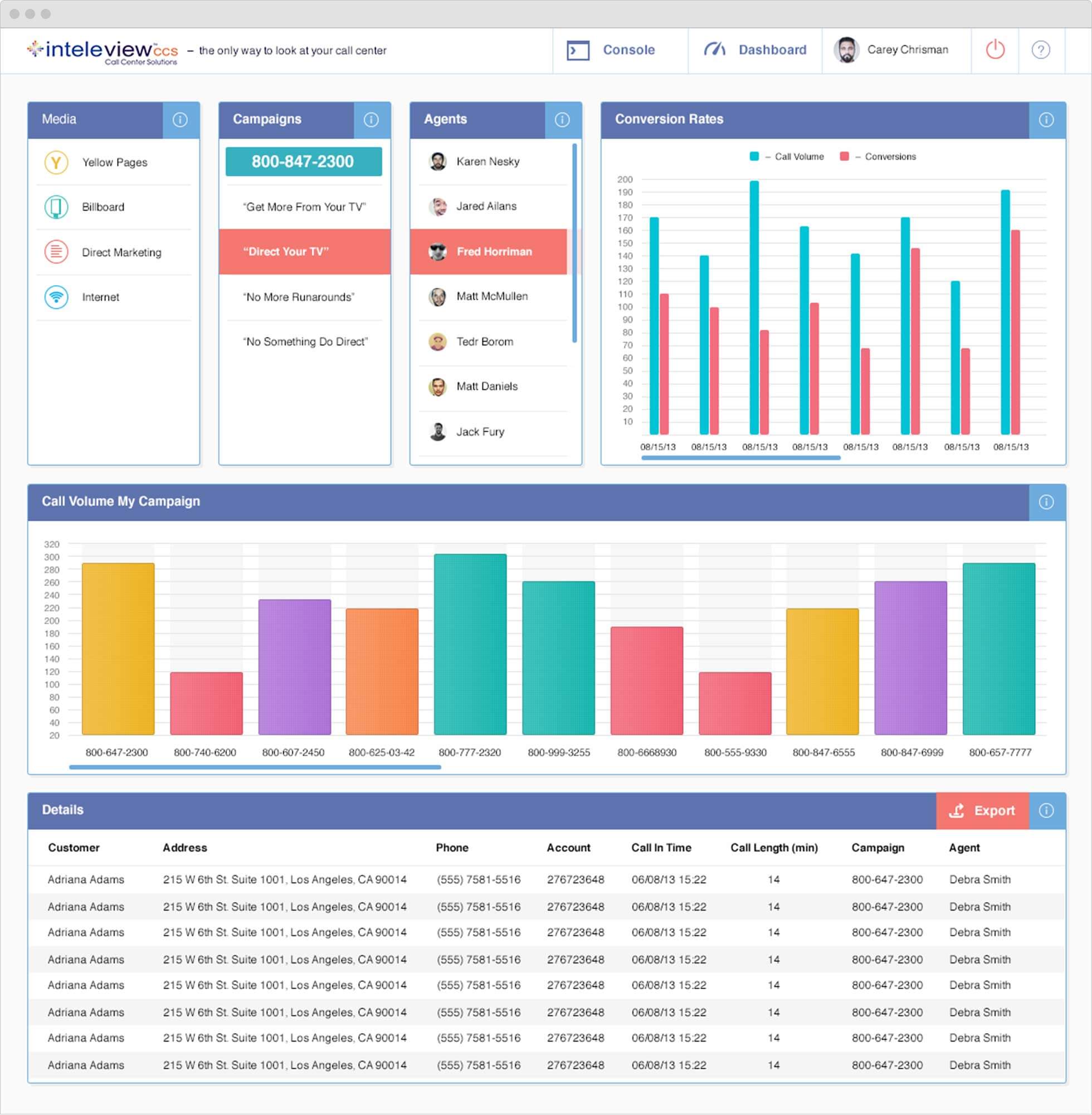 Looks good on iPad
Comfortable way of checking the statistics data out of the work desk.
Management console
We designed an easy way of editing and adding new campaigns right away. There is no view and edit mode. It's always interactive.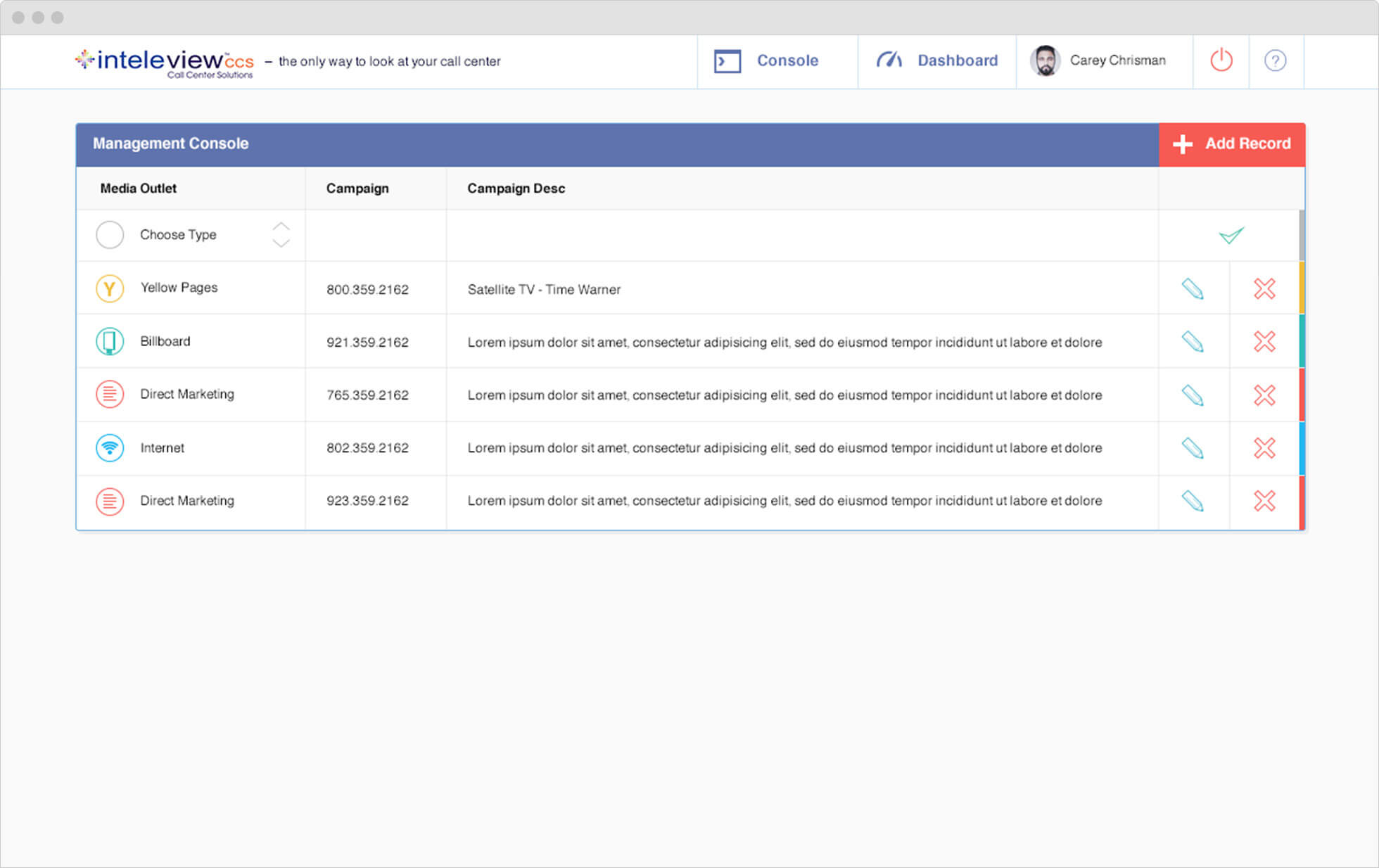 Agent profile
The most difficult task here was to place all information on compatible screens. How you track process of the tracking calls and agents depends on simplicity of interface. We created best solutions for this case.
Homepage
This is the main screen of the system. We collected the most important data on it. Which allows people who use this system react properly on high-priority task or changes.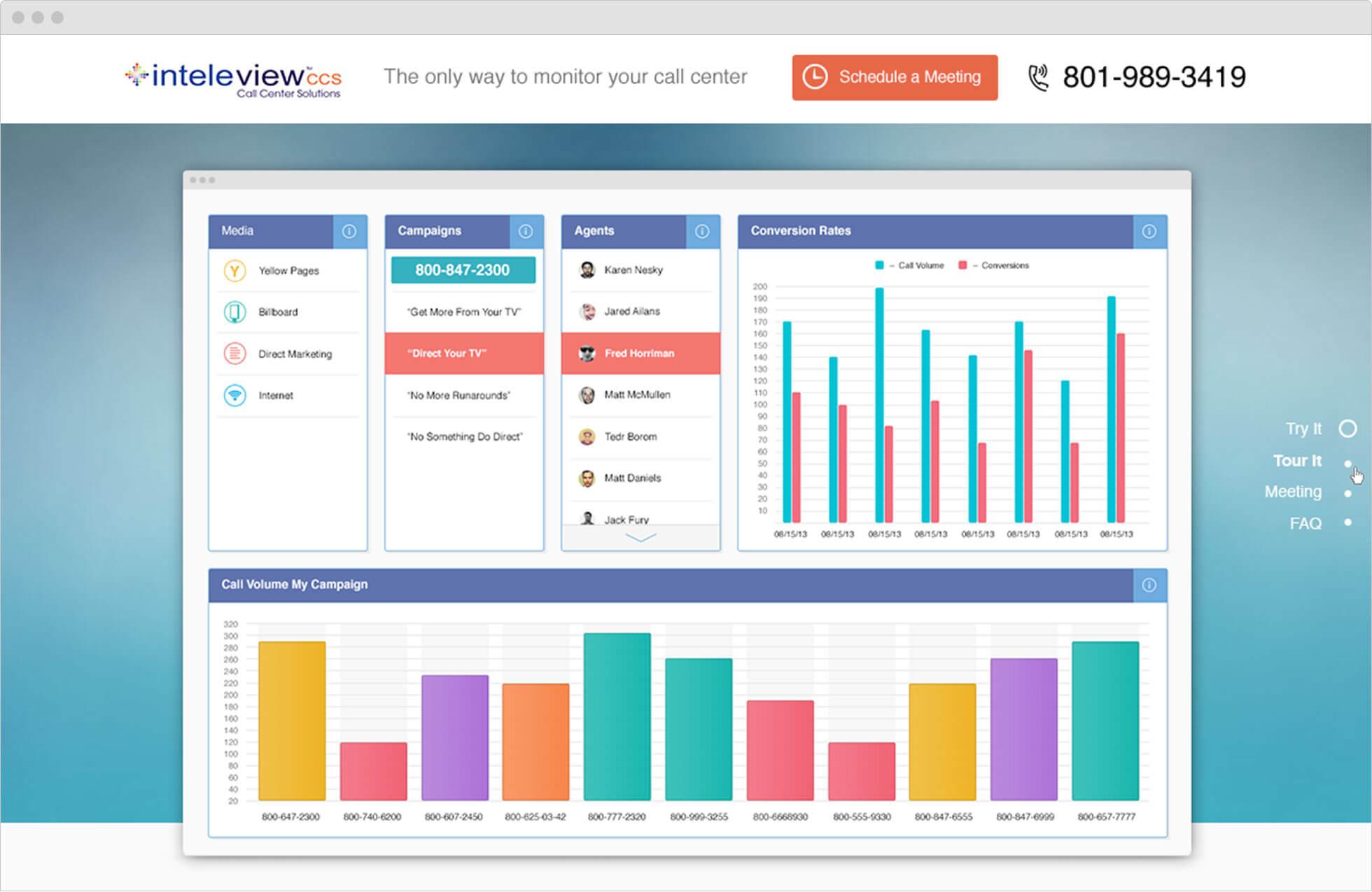 Promo website
It was very important to make a promotional website as a presentation of the main web application. So, we started with the most important thing. Idea contains in itself animated page of the web application that shows what users can do in the system. Also, it serves as the guide.
After that, we showing features and benefits to make an impact on the most important things in this app. The main goal of this website is to convert users into clients of the system.